SDK
Showa Denko K.K. (SDK) has unveiled the the company has finished the development of its next-generation heat assisted magnetic recording (HAMR) media for hard drives. The platters use all-new magnetic thin films with a very small crystal grain size in order to maximize their areal density, with the goal of eventually enabling 3.5-inch HDDs to be built with capacities of 70 TB to 80 TB. SDK's platters for HAMR HDDs use glass substrate and feature thin film magnetic layer made of an Fe-Pt alloy. To improve the magnetic coercivity of the media by several times over existing platters, Showa Denko used a new structure of magnetic layers and implemented new ways of controlling the temperature of the media during production. UPDATE 2/21: As it turns out...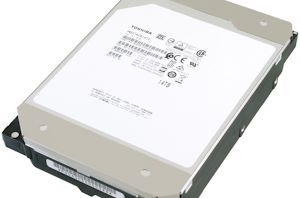 Showa Denko K.K. (SDK) announced on Thursday that it had completed the development of its microwave assisted magnetic recording (MAMR) platters for next-gen hard drives. The company is set...
7
by Anton Shilov on 2/22/2019
Qualcomm on Monday introduced its first virtual reality software development kit, designed for its Snapdragon 820 mobile SoC. The new tools will enable software makers to create programs that...
9
by Anton Shilov on 3/15/2016