SATA
Intel and Micron are announcing today that their jointly-developed QLC NAND flash memory is now available, and Micron is now shipping the first solid state drive based on QLC NAND: an enterprise SATA drive branded the 5210 ION series. This will join the TLC-based 5200 family as a lower-cost tier with reduced write performance and endurance. QLC NAND flash memory stores four bits of data per memory cell, providing a 33% capacity boost over three bit per cell TLC NAND, which is now used in almost all SSDs. The downsides are that QLC NAND has lower write endurance on the order of 1000 program/erase cycles, and lower write performance. Both of these are consequences of the difficulty of discriminating between 16 possible voltage levels within...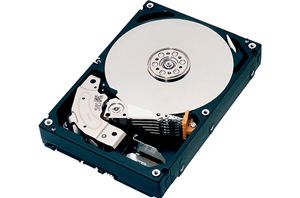 Toshiba recently introduced its new generation of enterprise-class nearline HDDs for servers, surveillance, and higher-end NAS systems. The new MG05ACA-series hard drives offer up to 8 TB of capacity...
10
by Anton Shilov on 4/10/2017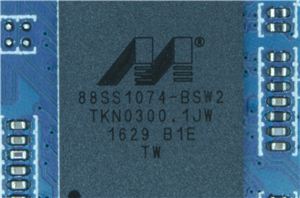 At CES, Marvell announced an updated version of its popular 88SS1074 SATA SSD controller in the 88SS1079. There's no significant change to performance or features as far as we...
1
by Ian Cutress & Billy Tallis on 1/13/2017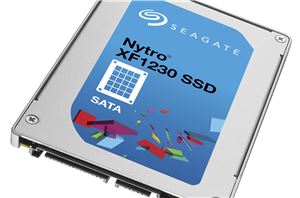 It's hard for any new SATA SSD to be big news. Aside from instances where new NAND flash enables higher capacities or a big price drop, almost everything we...
13
by Billy Tallis on 8/4/2016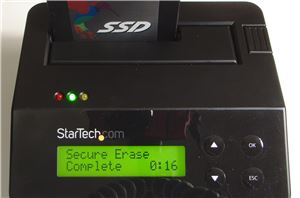 When StarTech.com first offered up their USB 3.0 Standalone Eraser Dock for review, it took me a little while to really figure what it was for. The name is...
38
by Billy Tallis on 2/16/2016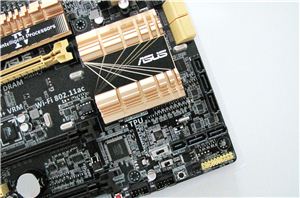 The Serial ATA International Organization didn't have much to worry about when hard drives were the primary (only) media. The laws of rotational physics ensured hard drive speeds would...
131
by Kristian Vättö on 3/13/2014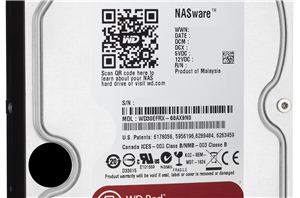 WD did everyone a favor when they reorganized their products under color-coded branding a few years ago. With the Blue (mainstream), Green (quiet and cool) and Black (performance) lines...
39
by Jason Inofuentes on 7/10/2012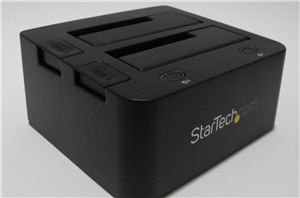 StarTech.com specializes in gadgets performing niche, yet handy functions. We reviewed their portable SATA duplicator last year, and this time around we have another interesting gadget from their stables...
17
by Ganesh T S on 6/18/2012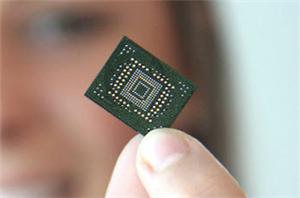 The SATA IO working group announced one new spec and that it has begun work on another: µSSD and SATA Express, respectively. These two specs span the gamut from...
15
by Anand Lal Shimpi on 8/11/2011