Ryzen 5000
Further to AMD's latest Micro Center exclusive processor, the Ryzen 5 5600X3D with 3D V-Cache, AMD has seemingly introduced a budget-focused quad-core processor based on their Zen 3 architecture. Officially confirmed via GIGABYTE's CPU support pages for their AM4 motherboards, an unannounced Zen 3 CPU is listed in the way of the Ryzen 3 5100 processor. Despite offering a wide variety of their latest Ryzen 7000 chips based on the Zen 4 architecture, AMD looks to be making good on their promise of still supporting their AM4 platform as we advance, but how many more chips are still to come remains to be seen. Despite its growing age, the AM4 platform still offers exceptional value for money, primarily through their X3D chips with additional 3D...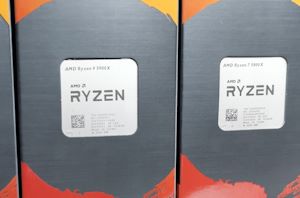 One of the ways that enthusiasts tinker with their processors is through overclocking: the attempt to get more performance by changing frequencies and voltages, up to the limits of...
60
by Dr. Ian Cutress on 11/23/2020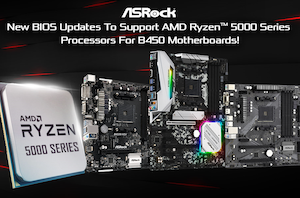 One of the big unknowns for the newest AMD Ryzen 5000 processors is whether or not there will be support on all 400 series chipset-based motherboards. After initially saying...
25
by Dr. Ian Cutress on 11/19/2020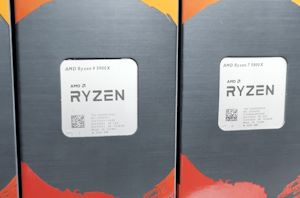 When AMD announced that its new Zen 3 core was a ground-up redesign and offered complete performance leadership, we had to ask them to confirm if that's exactly what...
339
by Dr. Ian Cutress on 11/5/2020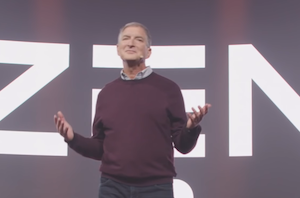 The announcement of the new Ryzen 5000 processors, built on AMD's Zen 3 microarchitecture, has caused waves of excitement and questions as to the performance. The launch of the...
202
by Dr. Ian Cutress on 10/16/2020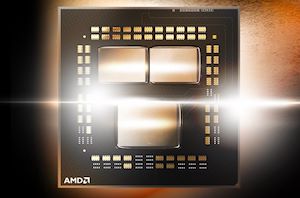 Dr. Lisa Su, the CEO of AMD, has today announced the company's next generation mainstream Ryzen processor. The new family, known as the Ryzen 5000 series, includes four parts...
510
by Dr. Ian Cutress on 10/8/2020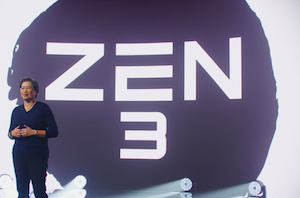 One of the most anticipated launches of 2020 is now here. AMD's CEO, Dr. Lisa Su, is set to announce and reveal the new Ryzen 5000 series processors using...
90
by Dr. Ian Cutress on 10/8/2020