Ryzen 3000
The consumer memory industry has been teasing DDR4-5000 for a few months now. We saw one company show some DDR4-5000 modules at Computex back in July 2019, running on an MSI MPG Z390I GAMING EDGE AC with an Intel Core i7-8086K processor, but the company said at the time that it didn't make sense to release them because (at the time) only 2% of top-end CPUs could actually keep up with such a high memory speed. Fast forward to November a few key things have changed. Micron's new 8 Gbit Revision-E DDR4 chips (Rev.E or "Micron E-die") first gained attention in April, and now they've matured through rigorous testing and qualification for the high-end memory kits. Enter the Corsair Vengeance LPX DDR4-5000 memory kits...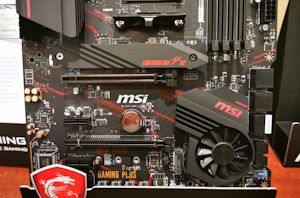 Launched with six other models expected to be available at the launch of the X570 chipset, MSI has lifted the lid on its entry-level X570 motherboard, the MPG X570...
8
by Gavin Bonshor on 5/27/2019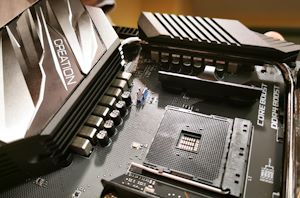 MSI has prepared a total of seven models for the launch of AMD's X570 chipset, but in a new series of boards focused at content creators. The new MSI...
15
by Gavin Bonshor on 5/27/2019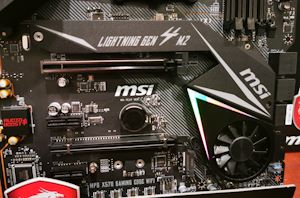 At Computex 2019 during AMD's keynote, AMD CEO Dr. Lisa Su unveiled details new X570 chipset designed for the upcoming Ryzen 3000 series "Matisse" processors. The new 3rd generation...
30
by Gavin Bonshor on 5/26/2019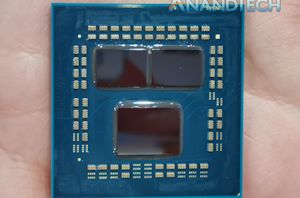 Today at Computex, AMD CEO Dr. Lisa Su is announcing the raft of processors it will be launching on its new Zen 2 chiplet-based microarchitecture. Among other things, AMD...
308
by Ian Cutress on 5/26/2019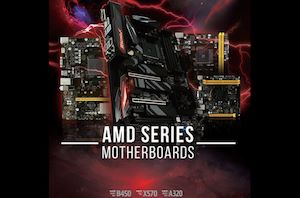 It what seems to be an inadvertent move, Biostar has released information about its upcoming X570 Racing GT8 motherboard ahead of AMD's unveiling of the new X570 chipset. This...
40
by Gavin Bonshor on 5/13/2019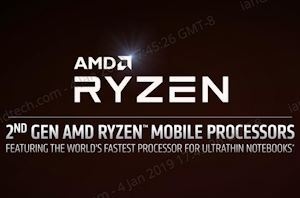 This year at CES, we have a series of announcements from AMD before the company's keynote presentation. Addressing the company's mobile offerings, AMD is launching the first parts of...
71
by Ian Cutress on 1/6/2019