Realtek
Club 3D has introduced its 2.5 GbE dongles featuring a USB Type-A or a USB Type-C interface. The adapters are designed to add 2.5 Gbps wired Ethernet to PCs without internal GbE controllers. For laptops, this is becoming increasingly more widespread. Club 3D's CAC-1420 (USB Type-A to 2.5 GbE) and CAC-1520 (USB Type-C to 2.5 GbE) are extremely simplist devices: they feature an RJ-45 connector on one side, and a USB 3.1 Gen 1 (5 Gbps) interface on another. The dongles are USB-powered and therefore do not need any external power adapters. As for compatibility, they can work with PCs running Apple's MacOS X 10.6 ~ 10.14 as well as Microsoft's Windows 8/10. The manufacturer does not disclose which 2.5 GbE controller it uses, but it...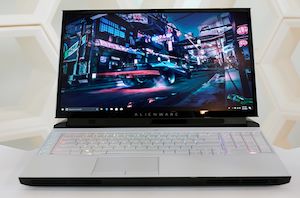 In the recent years a number of PC makers have introduced desktop replacement-class notebooks with processors originally developed for desktops. Meanwhile, large OEMs tend to be more conservative and...
33
by Anton Shilov on 1/18/2019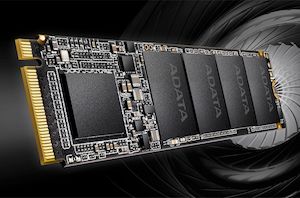 ADATA has introduced a new lineup of PCIe SSDs aimed at the entry-level market. The XPG SX6000 Lite drives are based on the same controller as the XPG SX6000...
15
by Anton Shilov on 12/18/2018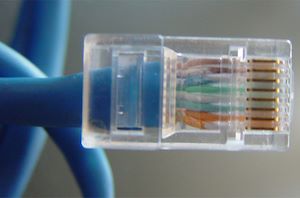 Every so often, an interesting tech announcement flies under the radar, especially on the component side of matters. As it turns out, this was the case at this year's...
19
by Anton Shilov on 10/4/2018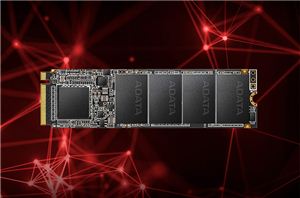 ADATA on Tuesday introduced its new XPG SX6000 Pro SSDs, which are aimed at mid-range gaming PCs. The new SSDs are based on the Realtek's latest RTS5763DL SSD controller...
1
by Anton Shilov on 8/28/2018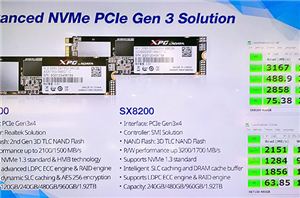 While the number of companies participating in the SSD market is booming, ADATA ended up being only large SSD vendor that adopted Realtek's first-generation RST5760 SSD controller for its...
3
by Anton Shilov on 6/27/2018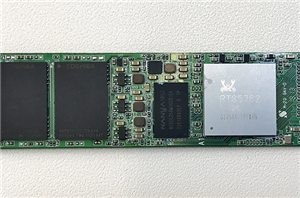 The market of SSDs is expanding rather rapidly, which encourages new companies to enter the scene. Realtek introduced its first SSD controller two years ago targeting primarily entry-level PCIe...
12
by Anton Shilov on 6/25/2018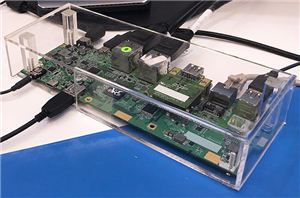 Realtek demonstrated a prototype of a USB 3.1 Gen 2 docking station that relies entirely on its own chips and features regular connectors, including USB Type-A, DisplayPort, HDMI, D-Sub...
23
by Anton Shilov on 6/18/2018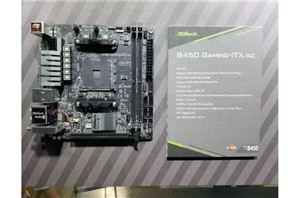 AMD has yet to officially launch the B450 chipset, but that didn't stop motherboard manufacturers from showcasing their upcoming AM4 B450 motherboards at Computex 2018. Of all the major...
12
by Joe Shields on 6/7/2018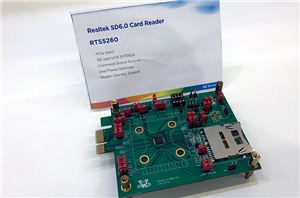 Realtek demonstrated its first controller compliant with the SD 6.0 spec and supporting the UHS-III transfer rate of up to 624 MB/s at Computex. The device seems to be...
3
by Anton Shilov on 6/5/2018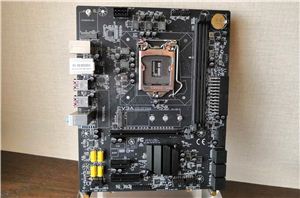 For as long as EVGA has made motherboards, they have focused almost exclusively at the high-end market. For users that want a product that is full of engineering that...
1
by Ian Cutress on 6/5/2018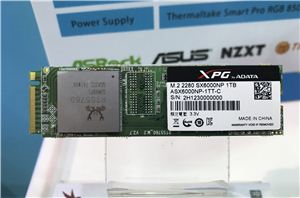 Update 11/2: ADATA notified us about the corrected MSRPs for the XPG SX6000 series SSDs, which are higher than the ones published. ADATA has launched its new 3D TLC-based SSD...
21
by Anton Shilov on 10/27/2017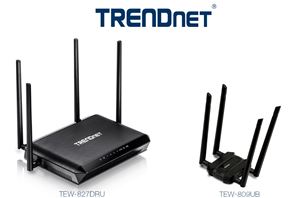 TRENDnet's CES suite had plenty of networking equipment ranging from outdoor long-range access points to industrial switches. It made clear that TRENDnet is focusing more on SMB, particularly in...
16
by Ganesh T S on 1/15/2016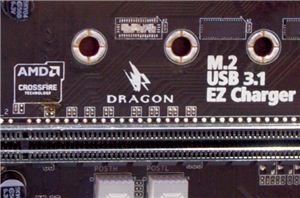 When a motherboard manufacturer develops a product, it has to consider which third party controllers are going to be used. When we discuss network controllers, there are several entrants...
27
by Ian Cutress on 7/6/2015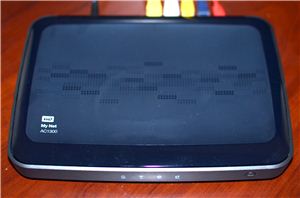 We've had quite a few major wireless networking standards over the years, and while some have certainly been better than others, I have remained a strong adherent of wired...
139
by Jarred Walton on 7/8/2013