Razer
The original Razer Blade tested the laptop waters for a company more known for gaming peripherals such as keyboards and mice, but the Blade lineup has transformed into a complete gaming laptop suite. Today we are taking a look at our first Razer Blade laptop in a couple of generations, and for 2021, Razer has refreshed with the latest NVIDIA Ampere-based laptop GPUs which should bring about a nice bump in performance at all resolutions.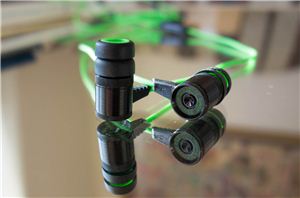 Razer has been well known in the gaming space for making high end and relatively pricey peripherals. While their sweet spot has definitely been input devices (mouse and keyboard...
25
by Vivek Gowri on 7/16/2013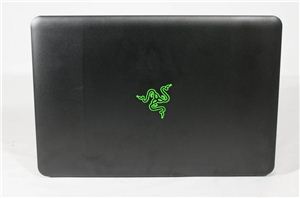 While their 17" gaming system has seen steady and incremental improvement, new to the Razer lineup is a notebook with all of the gaming performance in a remarkably slim...
109
by Dustin Sklavos on 7/2/2013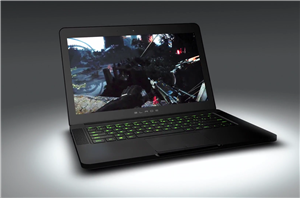 We've spent a fair amount of time with the first two generations of Razer Blade, and honestly really enjoyed most of it. The original Blade released as a highly...
44
by Vivek Gowri on 5/30/2013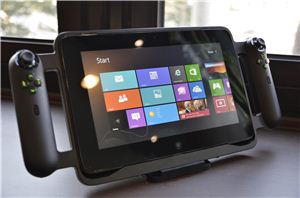 This story starts in a dark meeting room in the back of Razer's booth at CES 2012. I'm sitting with CEO Min-Liang Tan, who is walking me through the...
89
by Vivek Gowri on 3/28/2013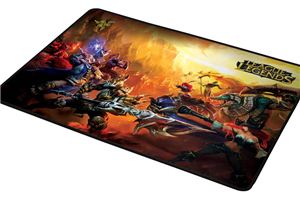 A week after announcing their sponsorship of a League of Legends tournament series, Razer is taking the veil off Collector's Edition peripherals for League of Legends in partnership with...
13
by Vivek Gowri on 3/5/2013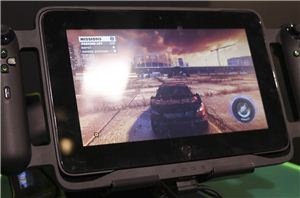 I spent a fair amount of time at CES playing with the Razer Edge, mostly because it was one of the more intriguing new products on the show floor...
15
by Vivek Gowri on 1/14/2013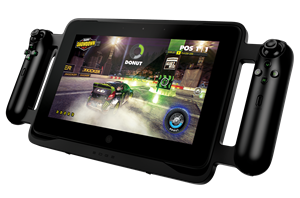 We saw Razer's Project Fiona gaming tablet last year at CES, and came away from the hands-on opportunity and corresponding conversation with Razer CEO Min-Liang Tan fairly impressed with...
27
by Vivek Gowri on 1/8/2013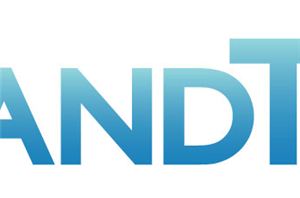 As we march towards our review of the iPhone 5 (and some other really cool stuff you'll be seeing later this month), episode 8 of our weekly podcast got...
55
by Anand Lal Shimpi on 10/11/2012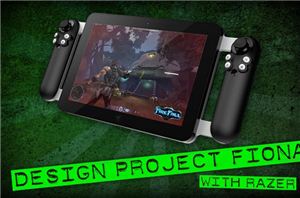 Razer garnered a lot of press at CES this year with their Fiona gaming tablet, a 10.1" Windows-based tablet packing a Core i7 processor and two joystick handles featuring...
36
by Vivek Gowri on 10/4/2012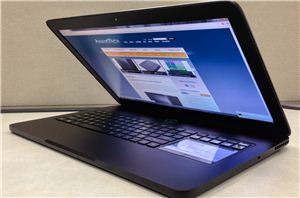 Earlier this year, Razer handed me a Blade evaluation unit and told me to go wild. Considering the company had no previous experience with developing PC laptop hardware, I...
60
by Vivek Gowri on 10/3/2012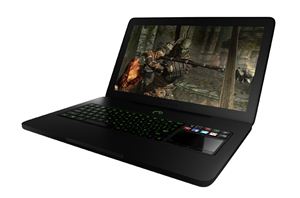 Earlier this year, I took a look at Razer's first foray into gaming systems, the Blade notebook. I came away pretty impressed overall, particularly with the level of design...
45
by Vivek Gowri on 8/31/2012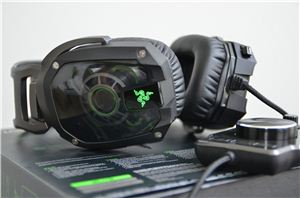 What is it? Razer's Tiamat 7.1, the first headset to feature 10 discrete drivers for true 7.1 surround sound. How much? $179.99 from Razer's webstore or Amazon.com What does it do? The...
14
by Vivek Gowri on 6/15/2012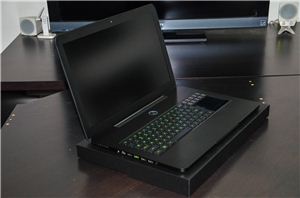 Razer is, first and foremost, a gaming company. From the company slogan ("By gamers, for gamers"), to partnerships with a number of the most popular game development studios, even...
95
by Vivek Gowri & Jarred Walton on 3/15/2012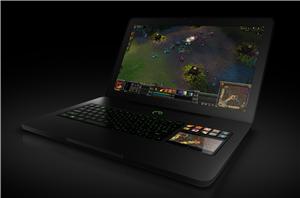 In a statement on the official Razer Facebook page, Razer has announced that two of the Razer Blade prototypes were stolen from their San Francisco Research and Development lab...
11
by Amman Sood on 11/14/2011