PS5026-E26
Adata has introduced its first PCIe 5.0 SSD, the Legend 970. A Phison E26-based design, the Legend 970 pairs Phison's high-end controller with a sophisticated active cooling system that promises predictable performance even under high loads. The Legend 970 SSD is aimed at high-performance desktops that can take advantage of fast storage devices. Adata's Legend 970 drives come in 1 TB and 2 TB capacities and are rated for an up to 10,000 MB/s sequential read/write speed as well as a 1.4 million random read/write IOPS, performance levels in line with those of many current-generation enterprise-grade SSDs. The drives fully support all modern SSD technologies that one comes to expect from a contemporary drive, including SLC cache, Low Density Parity Check Code (LDPC) error correction...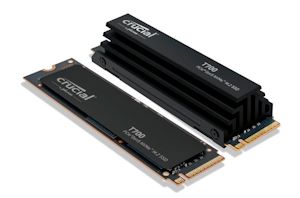 Crucial has started to tease the T700, the company's first mainstream PCIe 5.0 SSD. Not to be confused with the Terminator T-700, the T700's product page has already gone...
28
by Zhiye Liu on 3/23/2023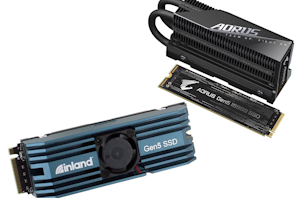 This week, consumer-grade PCIe 5.0 M.2 drives have finally hit the U.S. market, well over a year since the first client PC platforms supporting PCIe Gen5 became available. The...
29
by Anton Shilov on 3/3/2023