Project Athena
With the release of the first Ice Lake-U laptops, Intel has announced that there will be a badge/visual identifier for laptops that comply with Intel's Project Athena standard. The 'Engineered for Mobile Performance' label will be used for online listings, product pages, on in-store display systems, on packaging, and for demonstrations. Do note, however, that there won't be any 'Engineered for Mobile Performance' badges on actual notebooks. Apparently, neither Intel nor PC makers want to put badges on the chassis of premium computers (this itself typically being treated as a premium feature). Stylized like a medal, Intel's 'Engineered for Mobile Performance' label indicates that a particular notebook meets Intel's key experience indicators (KEI) for Athena laptops, which stipulate requirements for performance, features, and battery life...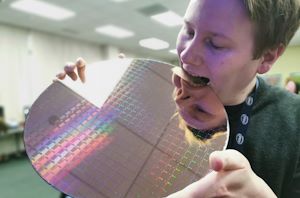 Intel has been building up this year to its eventual release of its first widely available consumer 10nm Core processor, codenamed "Ice Lake". The new SoC has an improved...
107
by Dr. Ian Cutress on 7/30/2019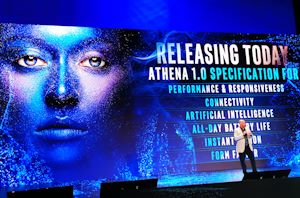 In previous years and generations, Intel has at times instigated a platform development strategy with its partners in order to drive form factor, experience, and ultimately, revenue. In the...
20
by Ryan Smith & Ian Cutress on 5/29/2019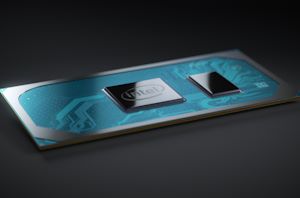 At Intel's Keynote presentation here at Computex, the company finally lifted the lid on its first widely available new CPU design on 10nm, called Ice Lake. The official marketing...
190
by Ian Cutress on 5/29/2019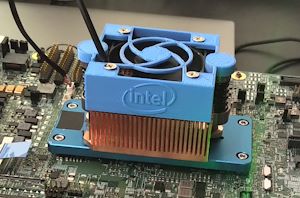 This year it seems that Intel is finally ready to talk about 10nm. After next-to-nothing on the subject at CES 2018, Intel is now talking about three new processor...
61
by Ian Cutress on 1/7/2019