ProArt
Content creation is about to change drastically in the coming years as ultra-high-definition displays with wide color gamut, superior refresh rates, and great contrasts become widely available and demand for high-quality visuals increases. Being one of the leading makers of professional monitors, ASUS cannot ignore the ongoing trends and develops professional displays for next-gen content creation workloads. At IFA today, the company announced its ProArt PA32UCG LCD, one of the most advanced professional monitors introduced to date. To meet above mentioned requirements for next-generation displays, ASUS (and other makers of monitors) has to use either bright OLED panels with all their pros and cons, or advanced IPS LCD panels featuring full-area local area dimming (FALD) backlighting enhanced with quantum dots (or other methods) for...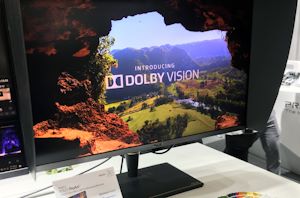 Earlier this year ASUS announced two ProArt displays featuring Mini LED-based backlighting supporting full array local dimming (FALD) aimed at professionals. The ProArt PA32UCX with 1152-zone FALD was introduced...
23
by Anton Shilov on 6/14/2019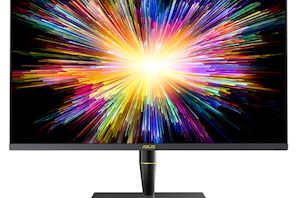 At the National Association of Broadcasters (NAB) 2019 trade show this week, ASUS announced that it had added support for Dolby Vision high dynamic range (HDR) transport to its...
6
by Anton Shilov on 4/18/2019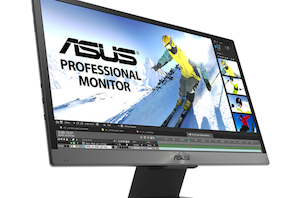 ASUS announced its first professional OLED display back at CES 2018 over a year ago. The compact and lightweight 21.6-inch 4K monitor covering 99% of the DCI-P3 color aimed...
87
by Anton Shilov on 3/22/2019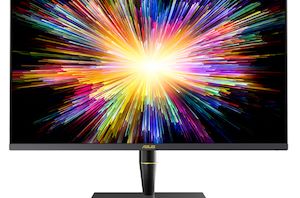 ASUS introduced its new flagship professional display at CES. The ProArt PA32UCX supports everything that one might expect from a 2019 professional monitor, including a 4K Ultra-HD resolution along...
33
by Anton Shilov on 1/11/2019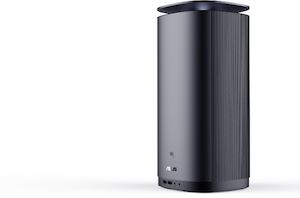 ASUS has introduced its first miniature workstation, the Mini PC ProArt PA90. The new system has Intel's eight-core CPU, NVIDIA's Quadro graphics, a high-performance storage subsystem, and has four...
17
by Anton Shilov on 1/4/2019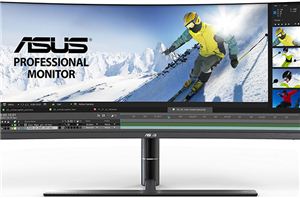 Consumer-grade curved monitors have been available for years now, however professional curved monitors are a rarer sight. To that end, at IFA ASUS demonstrated its professional-grade curved ProArt PA34V...
10
by Anton Shilov on 9/5/2018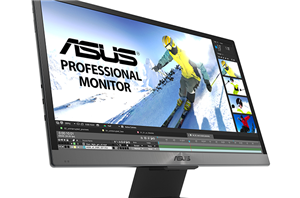 LAS VEGAS, NV — ASUS has announced its first professional OLED display at CES 2018. The ProArt PQ22UC features a 4K resolution and covers 99% of the DCI-P3 color...
25
by Anton Shilov on 1/10/2018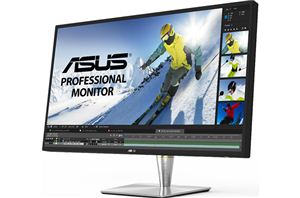 ASUS introduced a new professional-grade monitor at CES this week. The unit supports a 4K (UHD) resolution, HDR10, a very high brightness and an astonishing range of color gamuts...
30
by Anton Shilov on 1/6/2017