Power Bank
One of the fundamental elements of a backpack when going on a journey is to take a battery pack in case your smartphone doesn't make it through the day. These devices typically hold from 5000 to 20000 mAh and can charge a device a few times. For example, my 11300 mAh battery is rated at 42.7 Watt hours, and often the legal limit on aircraft is 100 Watt hours. Now imagine we scale that into something the size of a portable amplifier, that can charge laptops as well. These bigger battery devices has been around a while, varying in size and shape, but ChargeTech believes it has a nice sweet spot.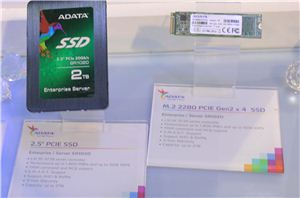 We already covered ADATA's DDR4 last week but they had a ton of other interesting products at their booth. I'll start with the SSDs as they are the most...
15
by Kristian Vättö on 6/9/2014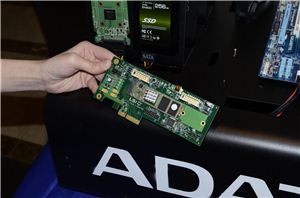 Visiting any of the former RAM companies these days usually results in the same result: lots of SSDs, with RAM still there in the background and maybe PSUs and...
5
by Jarred Walton on 1/13/2014