PCIe
LAS VEGAS, NV – Sometimes, one M.2 PCIe drive is not enough. Some motherboards come with three M.2 slots for NVMe SSDs, but that might not be enough either. To get more, users need add-in cards, and these typically come in single, dual, or quad arrangements. Actually, there's currently only one company that offers a consumer-focused quad M.2 card. Now ASRock is joining the market. There is nothing too complex on an M.2 PCIe add-in card: the PCIe lanes on the slot finger go directly to the drives in question. As long as there is sufficient power, and sufficient cooling, there is not much more to it than that. ASRock's card positions the M.2 drives at a 45-degree angle, provides a PCIe 6-pin for power...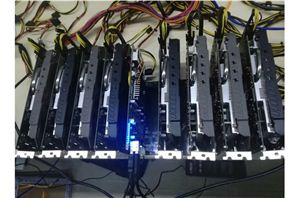 This week Colorful has introduced a uniquely designed motherboard, created specifically for the professional miner. One of the first things most will notice is this doesn't look like most...
31
by Joe Shields on 11/10/2017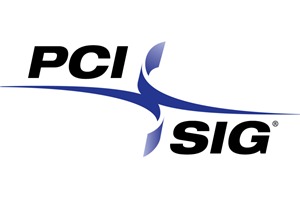 This week, PCI-standards consortium PCI-SIG (Special Interest Group) has ratified and released specifications for PCIe 4.0 Specification Version 1, uploading the documents to their PCI-SIG Specification Library. This marks...
27
by Nate Oh on 10/26/2017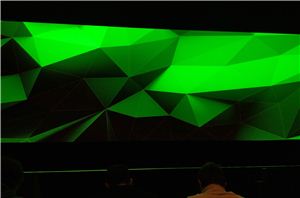 Stay tuned for coverage of NVIDIA's Keynote at GTC Europe. Heading up the presentation is NVIDIA CEO, Jensen Huang. GTC Europe is now NVIDIA's key automotive event due to...
6
by Ian Cutress on 10/10/2017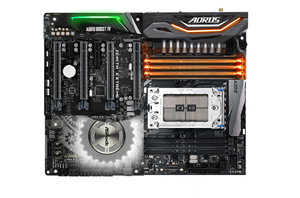 With the release of AMD's Threadripper CPUs into the HEDT market, board partners have released new motherboards based on the X399 chipset. Consumers are going to see quad channel...
96
by Ian Cutress & Joe Shields on 9/15/2017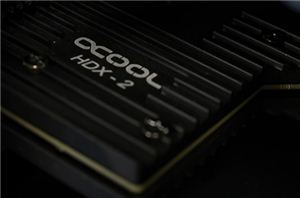 This week Alphacool announced the availability of their new M.2 SSD Coolers, the HDX-2 and HDX-3. Some may recall the original HDX M.2 cooler was a simple, passive, clip...
17
by Joe Shields on 7/20/2017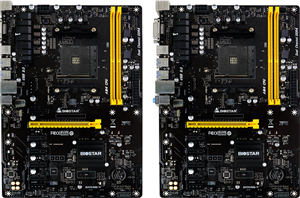 Although largely overshadowed by more efficient ASIC rigs, there are still people using GPUs to accumulate digital currencies and/or create cheap OpenCL based systems. It is with those users...
24
by Patrick MacMillan on 5/10/2017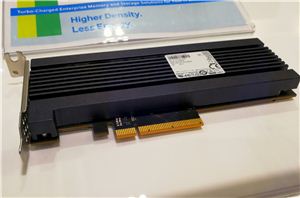 As the sort of person that can get addicted to deep technology discussions about the latest thing, without due care and attention I could easily fall into the pit...
91
by Ian Cutress on 3/17/2017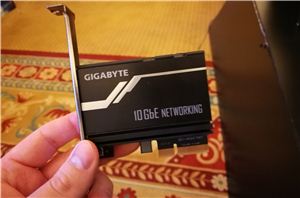 During December, Aquantia announced that it will be launching two multi-gigabit NICs into the market, offering 2.5G/5G capability on both and one with 10GBase-T as well. We were told...
25
by Ian Cutress on 1/11/2017