Palit
Palit Microsystems plans to release a new factory-overclocked limited edition graphics adapter based on NVIDIA's GeForce GTX 1080 Ti GPU under its GALAX and KFA2 brands. The card was developed from scratch and will be among the highest-performing video cards in the industry due to a rather extreme GPU frequency. It also comes with exclusive features that will further push it up on price. The GeForce GTX 1080 Ti HOF Limited Edition graphics adapter from GALAX and KFA2 are based on NVIDIA's GP102 GPU, clocked at 1645/1759 MHz (base/boost) and suses a custom 12-layer PCB developed by Palit. The add-in-board (AIB) features a 12+3-phase VRM and three 8-pin PCIe power connectors in a bid to guarantee stable operation of the GPU at significantly increased clock...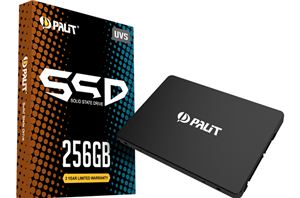 Palit has announced two families of SSDs that it plans to sell under its own brand. The new drives are aimed at entry-level and mainstream gaming PCs, and will...
27
by Anton Shilov on 4/3/2017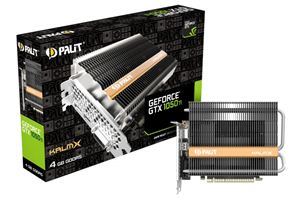 Palit has quietly launched a passively-cooled graphics card based on NVIDIA's GeForce GTX 1050 Ti GPU. The sizeable board uses a large aluminum heatsink with heat pipes and requires...
24
by Anton Shilov on 2/7/2017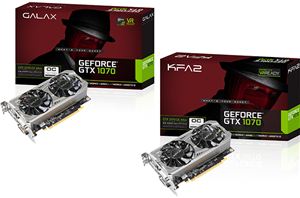 Palit has quietly released a GeForce GTX 1070-based video card for Mini-ITX systems under the GALAX and KFA2 brands. The product uses a unique PCB design and will be...
17
by Anton Shilov on 2/4/2017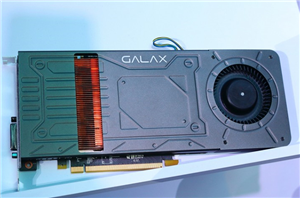 GALAX has developed a GeForce GTX 1070 graphics card with an ultra-slim one slot wide cooling system. The industry's first single-slot GeForce GTX 1070 is understood to be released...
28
by Anton Shilov on 12/20/2016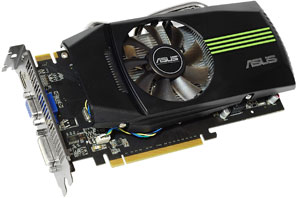 Wrapping up our two part series about NVIDIA's new GeForce GTS 450, we have our in-depth look in to the vendor cards. As was the case with the GTX...
17
by Ryan Smith on 9/13/2010