Packaging
Interposers. EMIB. Foveros. Die-to-die stacking. ODI. AIB.TSVs. All these words and acronyms have one overriding feature – they are all involved in how two bits of silicon physically connect to each other. At the simple level, two chips can be connected through the printed circuit board – this is cheap but doesn't allow for great bandwidth. Above this simple implementation, there are a variety of ways to connect multiple chiplets together, and TSMC has a number of these technologies. In order to unify all the different names it gives to its variants of its 2.5D and 3D packaging, TSMC has introduced its new overriding brand: 3DFabric.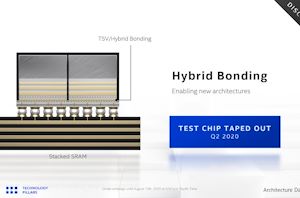 One of the issues facing next-generation 3D stacking of chips is how to increase the density of the die-to-die interface. More connections means better data throughput, reducing latency and...
32
by Dr. Ian Cutress on 8/14/2020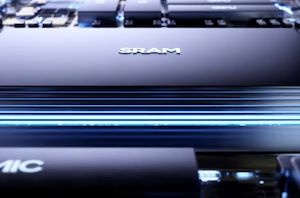 Yesterday, Samsung Electronics had announced a new 3D IC packaging technology called eXtended-Cube, or "X-Cube", allowing chip-stacking of SRAM dies on top of a base logic die through TSVs. Current...
21
by Andrei Frumusanu on 8/14/2020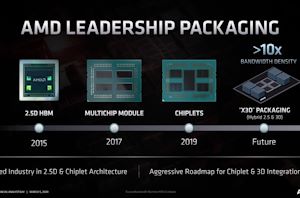 One of AMD's key messages at its Financial Analyst Day 2020 is that the company wants to remain on the leading edge when it comes to process node technology...
12
by Dr. Ian Cutress on 3/5/2020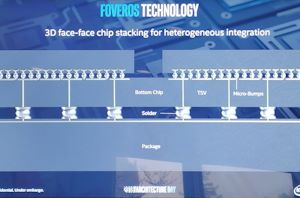 While Intel works on getting its main manufacturing process technology on track, it is spending just as much time and effort in researching and developing the rest of the...
117
by Ian Cutress on 4/17/2019