OWC
OWC has been a key player in the storage industry over the last few decades, particularly for Apple users. Their lineup of portable flash-based direct-attached storage devices has a great reputation in the market, thanks to their focus on performance consistency for professional workloads. The company is also known for being upfront about their products' capabilities under worst-case conditions. Recently, the company resurrected their OWC Envoy Pro Mini lineup - back in 2016, they had a USB 3.2 Gen 1 Type-A thumb drive with capacities of up to 240 GB under the tag. The new version is a complete redesign with USB 3.2 Gen 2 (10 Gbps) speeds and comes with both Type-A and Type-C interfaces in a sleek and compact thumb drive form...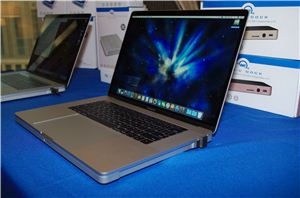 At CES, Mac accessory and upgrade supplier Other World Computing (OWC) showcased prototypes of an upcoming add-on for Apple's latest MacBook Pro models. The OWC DEC is in many...
29
by Billy Tallis on 1/13/2017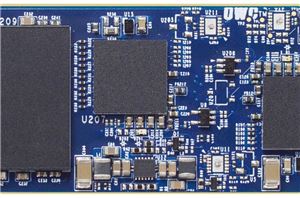 Apple's Retina MacBook Pro and all but the earliest MacBook Air models have relied solely on SSDs for internal storage, as Apple slimmed down the designs to the point...
24
by Billy Tallis on 3/9/2016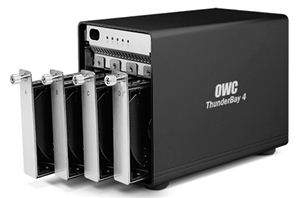 One of the most poignant uses for Thunderbolt has always been Direct Attached Storage (DAS). Alongside supporting high resolution displays, Thunderbolt is all about the daisy chaining of both...
16
by Ian Cutress on 8/6/2014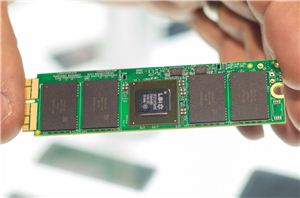 I was pleasantly surprised to drop by OWC's booth at CES to see a mechanical sample of its forthcoming LSI SF3700 based PCIe SSD. OWC plans on offering aftermarket...
24
by Anand Lal Shimpi on 1/10/2014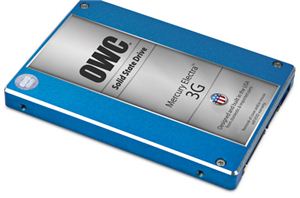 The decrease in NAND prices has opened doors for bigger SSD capacities. 512GB SSDs have been available for a couple of years now but even though prices have come...
38
by Kristian Vättö on 10/18/2012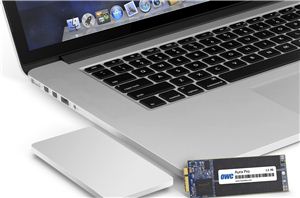 In our review of the MacBook Pro with Retina Display I mentioned that the base $2199 configuration is near perfect, save for its 256GB SSD. With no room for...
12
by Anand Lal Shimpi on 8/14/2012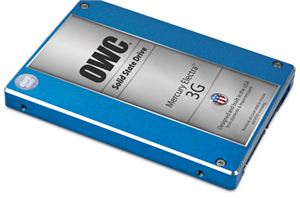 OWC has released a 960GB version of their Mercury Electra 3G SSD series. The drive uses two SandForce SF-2181 controllers, configured in RAID 0 using Silicon Image's RAID controller...
20
by Kristian Vättö on 6/25/2012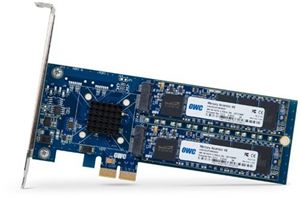 OWC has released their first PCIe SSD, the Mercury Accelsior. OWC has used SandForce controllers throughout its history in the SSD world and the Accelsior is no exception. It...
33
by Kristian Vättö on 4/18/2012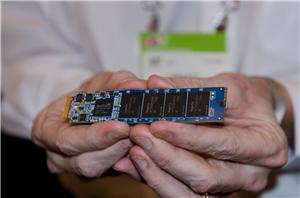 OWC released a SandForce SF-2281 based 2011 MacBook Air SSD upgrade earlier this year in 120GB and 240GB capacities (the Mercury Aura Pro Express 6G). Using Hynix 2x-nm NAND...
5
by Anand Lal Shimpi on 1/8/2012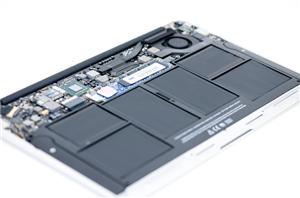 I've written previously about the SSD lottery you play when you buy a new MacBook Air. As with many commodity components, Apple sources its SSDs from two sources. For...
40
by Anand Lal Shimpi on 11/9/2011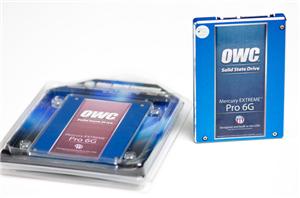 One thing that SandForce based SSDs have lacked since their introduction has been a Mac supported firmware updater. Updating the firmware has required Windows installation, which is something that...
9
by Kristian Vättö on 9/1/2011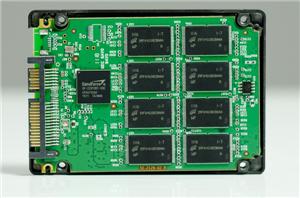 It's a depressing time to be covering the consumer SSD market. Although performance is higher than it has ever been, we're still seeing far too many compatibility and reliability...
90
by Anand Lal Shimpi on 8/11/2011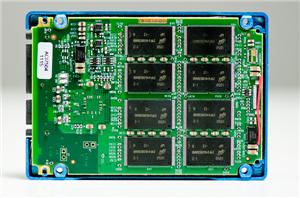 I still don't get how OWC managed to beat OCZ to market last year with the Mercury Extreme SSD. The Vertex LE was supposed to be the first SF-1500...
44
by Anand Lal Shimpi on 5/5/2011