Orbi
In addition to the consumer product announcements, Netgear is also releasing a number of new products targeting commercial deployments. The company has been heavily pushing cloud-managed devices in this market segment - providing VARs and IT administrators with an easy way to deploy, monitor, and maintain the network at small and medium businesses (SMBs) using their Insight service. Keeping this in mind, all the new products (except for the S350 series switches) are Insight-compatible. The company is also adding new features to their cloud management platform. Netgear is launching five new switches in the Smart Managed Pro S350 series with 8 / 24 / 48 ports (and 2 / 4 SFP ports for uplinks). The 8 and 24-port models have Poe+ variants. A summary of...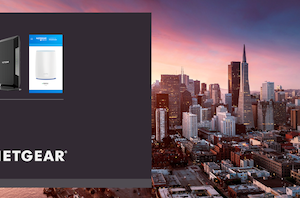 Netgear has a couple of interesting consumer products-related announcements at CES 2019 - one related to their cable modem lineup, and the other related to the Armor cybersecurity service...
4
by Ganesh T S on 1/7/2019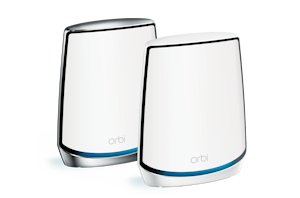 Netgear's Orbi Wi-Fi system / mesh networking product line has been well-received in the market since its introduction in Q3 2016. Since then, Netgear has been regularly rolling out...
5
by Ganesh T S on 1/7/2019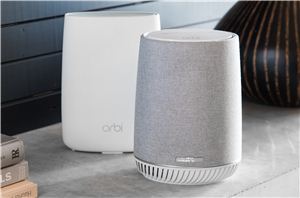 Netgear has been enjoying market success with their Orbi line of mesh Wi-Fi routers. Today, they are launching the Orbi Voice - a mesh Wi-Fi node compatible with existing...
4
by Ganesh T S on 8/30/2018