Optane Memory
Intel's Optane Memory M.2 caching drives are being updated. The new drives gain a new model number (M10), the same power management improvements introduced by the Optane SSD 800P, and a capacity increase to 64GB. Intel's Optane Memory caching software has also been enhanced since its introduction with the new option of accelerating a hard drive that isn't the boot drive.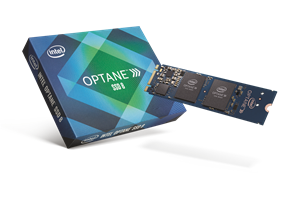 Intel's first Optane products hit the market almost a year ago, putting the much-awaited 3D XPoint memory in the hands of consumers. Today, Intel broadens that family with the...
116
by Billy Tallis on 3/8/2018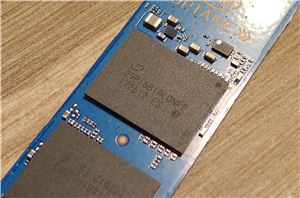 LAS VEGAS, NV — Intel has previewed an upcoming expansion of their Optane family of storage products featuring 3D XPoint memory. The Optane SSD 800p is essentially a higher...
26
by Billy Tallis on 1/10/2018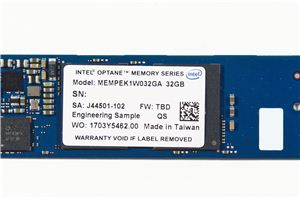 Last week, we took a look at Intel's first product based on their 3D XPoint non-volatile memory technology: the Optane SSD DC P4800X, a record-breaking flagship enterprise SSD. Today...
110
by Billy Tallis on 4/24/2017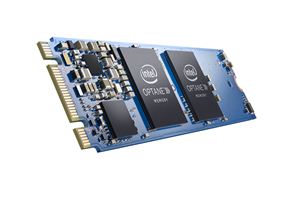 Last week, Intel officially launched their first Optane product, the SSD DC P4800X enterprise drive. This week, 3D XPoint memory comes to the client and consumer market in the...
128
by Billy Tallis on 3/27/2017