Meteor Lake
Over the last couple of days, numerous reports have revealed that Intel's recently announced Meteor Lake SoC, primarily a mobile platform, would be coming to desktop PCs. Intel has further clarified that while their Meteor Lake processors will be featured in desktop systems next year, they won't power traditional socketed desktop PCs. Instead, these CPUs, primarily crafted for laptops, will be packaged in ball grid array (BGA) formats, making them suitable for compact desktops and all-in-one (AIO) devices. Intel's statement, as reported by ComputerBase, emphasizes, "Meteor Lake is a power efficient architecture that will power innovative mobile and desktop designs, including desktop form factors such as All-in-One (AIO). We will have more product details to share in the future." A senior Intel official recently mentioned...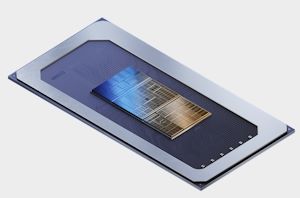 During the opening keynote at Intel's Innovation event in San Jose, Chief Executive Officer Pat Gelsinger unveiled a score of details about the upcoming Meteor Lake client platform. Intel's...
108
by Gavin Bonshor on 9/19/2023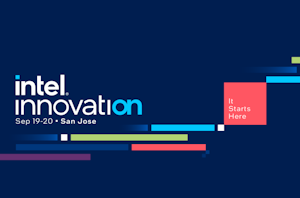 Kicking off this morning is Intel's annual technology conference, Innovation. The second year of the revived show once again has Intel's CEO Pat Gelsinger leading things off, with what's...
9
by Ryan Smith & Gavin Bonshor on 9/19/2023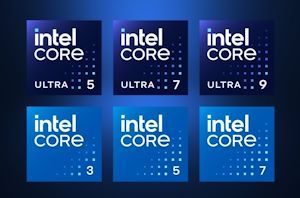 As first reported on back in late April, Intel is embarking on a journey to redefine its client processor branding, the biggest such shift in the previous 15 years...
45
by Gavin Bonshor on 6/15/2023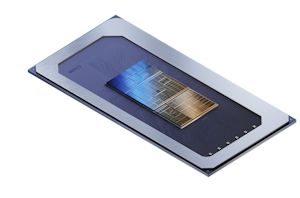 While the first systems based on Intel's forthcoming Meteor Lake (14th Gen Core) systems are still at least a few months out – and thus just a bit too...
17
by Ryan Smith on 5/29/2023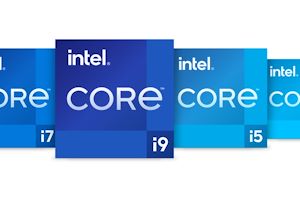 In an unusual move, Intel's director of global communications, Bernard Fernandes, took to Twitter this morning to confirm that the chip giant is preparing some chip branding change for...
35
by Ryan Smith on 5/1/2023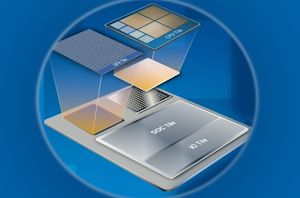 As part of today's Q1'2023 earnings announcement from Intel, the company is offering a brief update on the state of its upcoming chips and manufacturing nodes. Key among these...
18
by Ryan Smith on 4/27/2023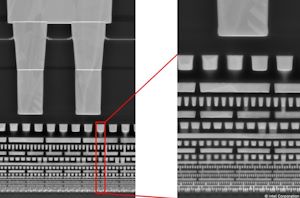 Taking place this week is the IEEE's annual VLSI Symposium, one of the industry's major events for disclosing and discussing new chip manufacturing techniques. One of the most anticipated...
129
by Ryan Smith on 6/13/2022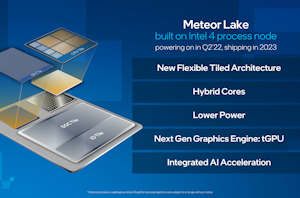 Alongside Intel's regular earnings report yesterday, the company also delivered a brief up on the state of one of their most important upcoming products, Meteor Lake. Intel's first chiplet/tile-based...
72
by Ryan Smith on 4/29/2022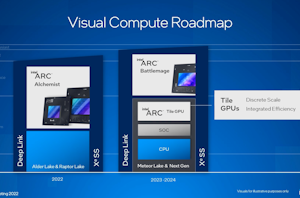 Continuing with this morning's spate of Intel news coming from Intel's annual Investor meeting, we also have some new information on Intel's forthcoming Meteor Lake processors, courtesy of this...
20
by Ryan Smith on 2/17/2022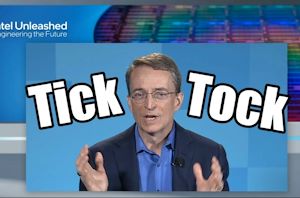 As part of today's announcements, during Intel's Q&A session after the prepared remarks, CEO Pat Gelsinger explained how Intel is going to revive its fortunes when it comes to...
110
by Dr. Ian Cutress on 3/23/2021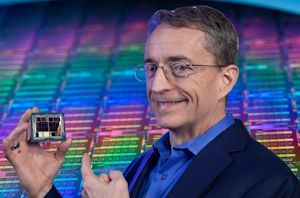 The new CEO of Intel, Pat Gelsinger, has today outlined his vision for Intel over the coming years. During an online presentation entitled 'Intel Unleashed: Engineering The Future', Pat...
159
by Dr. Ian Cutress on 3/23/2021