Memblaze
With the annual Flash Memory Summit kicking into high gear this week, Memblaze will be showcasing one of the industry's first ultra-low latency NVMe SSDs based on Toshiba's XL-Flash memory. The drives promise consistent, high performance as well as ultra-low latencies and will compete against Intel's Optane and Samsung's Z-NAND drives for mission critical and performance-demanding applications. The Memblaze PBlaze X26-series drives are based on Microsemi's Flashtec NVMe2016 controller and are paired with Toshiba's XL-Flash memory. XL-Flash was announced last year, promising to reduce operational latencies by an order of magnitude compared to 3D TLC NAND (i.e., 1/10th of 3D TLC NAND latency). Memblaze claims that prototypes of the PBlaze X26-series SSDs feature a 4K random write latency under 10 μs and a 4K mixed...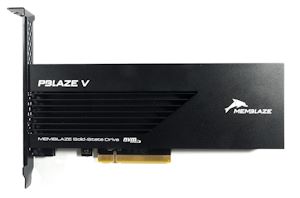 The Memblaze PBlaze5 high-end enterprise SSD product line has been refreshed with 64-layer 3D NAND, allowing for better power efficiency and more affordable top-tier performance. The PBlaze5 C916...
13
by Billy Tallis on 3/13/2019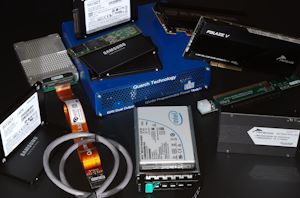 It's been a busy year for consumer SSDs. With all the NAND flash manufacturers now shipping high-quality 3D NAND in volume, we've seen more competition than ever, and huge...
36
by Billy Tallis on 1/3/2019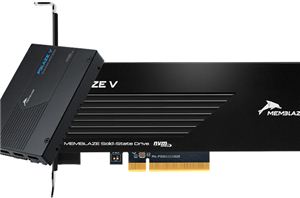 Memblaze has introduced its new generation of server-class NVMe SSDs for mixed and mission critical workloads. The PBlaze5 SSDs are based around Micron's 3D eTLC memory and paired with...
19
by Anton Shilov on 6/24/2017