Low Power
Last week Intel recently updated its specifications for the 7th generation processors. In doing so, we can see several new Kaby Lake i3 SKUs coming to desktop, along with a few new KBL-U series SoCs for notebooks and a new Xeon E3-1285 v6 CPU, which matches the specification for Apples newest iMac. The full specification update from Intel is listed here. New Desktop Core i3 Kaby Lake CPUs The existing lineup of Core i3 on the desktop has six models ranging from the i3-7100T to the Core i3-7350K. Like previous generations, all the parts have two cores and support hyperthreading, although Intel did shake things up with this generation by offering an overclockable Core i3, but also moving the lower-class Pentiums from plain dual core...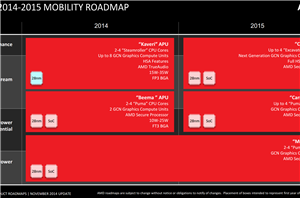 One of the important press releases that came out as a result of the AMD Financial Analyst Day has been some insights into how AMD is approaching the Carrizo...
50
by Ian Cutress on 5/12/2015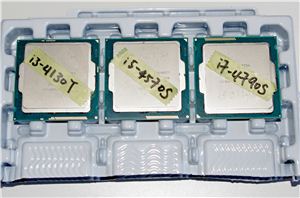 Despite being an integral part of Intel's product stack, reviews of the lower power models are few and far between. For those of us that have no interest in...
77
by Ian Cutress on 12/11/2014