Little Big Disk
LaCie was among the first on the scene to support Intel (and Apple's) Thunderbolt specification with the Little Big Disk. The original Little Big Disk combined two 2.5" HDDs or SSDs into a single, externally powered Thunderbolt enclosure. The result was a relatively portable way to add a bit of high-speed storage to your portable Mac. With the introduction of Macs equipped with Thunderbolt 2 (2013 MacBook Pro with Retina Display, 2013 Mac Pro), LaCie is updating the Little Big Disk to support the updated interface. Thunderbolt 2 doesn't change the connector or even break backwards compatibility with previous designs, but it combines channels to make better use of the 40Gbps of aggregate bandwidth that Thunderbolt always offered. Instead of offering two 10Gbps channels...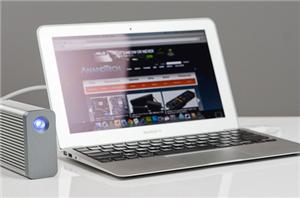 A week ago we published our review of the first sub-$1000 Thunderbolt drive enclosure: LaCie's Little Big Disk. Armed with a pair of 2.5" hard drives, the Little Big...
24
by Anand Lal Shimpi on 11/8/2011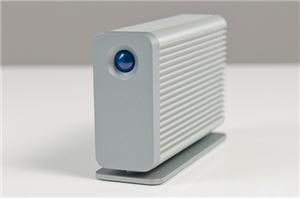 Thunderbolt is the absolute fastest consumer interface available for users who want high-speed external storage. We proved this in our Pegasus R6 review where we sustained transfer rates of...
40
by Anand Lal Shimpi on 10/31/2011
LaCie released its first Thunderbolt-equipped storage solution called Little Big Disk (LBD) last week, and some people have already received their units. A user ender21 over at MacRumors Forums...
8
by Kristian Vättö on 9/26/2011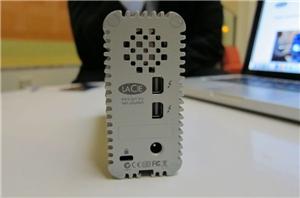 At IDF I met with LaCie and got a quick demo of its Little Big Disk Thunderbolt storage solution. The heavy metal chassis is home to two 2.5" drive...
17
by Anand Lal Shimpi on 9/20/2011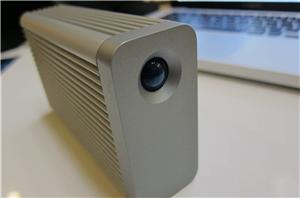 I met with LaCie this morning to talk about its upcoming Little Big Disk Thunderbolt storage solution. Unlike the Promise Pegasus R4/R6, the Little Big Disk only accommodates two...
6
by Anand Lal Shimpi on 9/15/2011