Kinesis
Earlier this year I reviewed both the TECK and ErgoDox keyboards, the latter coming via Massdrop. As I discussed in the ErgoDox review, Massdrop does a group buy of selected products in order to get reduced pricing, which can result in substantial savings. Right now they're doing a group buy on the TECK, and while it wasn't necessarily my personal favorite of the ergonomic keyboards I've tested, it has some good elements as well – plus TECK has also released their public remapping utility, which allows you to permanently change key mappings if you want to, as an example, swap the location of the Shift and Control keys. At present, the TECK Massdrop group buy has six days remaining, with six of the required 25...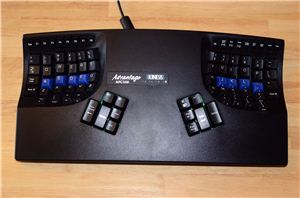 Round two of our ergonomic keyboard coverage brings us the Kinesis Advantage. Earlier this year, I reviewed the TECK—the Truly Ergonomic Computer Keyboard—one of the few keyboards on the...
67
by Jarred Walton on 7/2/2013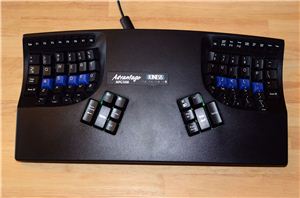 Earlier this month I posted my review of the TECK, an ergonomic keyboard with mechanical switches that's looking to attract users interesting in a high quality, highly ergonomic offering...
38
by Jarred Walton on 3/27/2013