Kaveri
One of the most visited parts of the AnandTech website is our benchmark database, Bench. Over the last decade we've placed as much benchmark data as we can in there for every sample we can get our hands on. As the CPU editor, one of my duties is to maintain the CPU part of Bench, making sure the benchmarks are relevant and the newest components are tested. Today we are announcing our latest major Bench refresh with our new Benchmark suite, and some very lofty goals.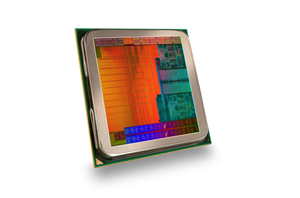 In an unexpected (and likely erroneous) move, AMD has published the specifications for their forthcoming mobile Kaveri APUs on their website this morning (scroll down and click on Model...
36
by Ryan Smith on 5/26/2014
Pricing for motherboards varies wildly. While the performance platforms command a premium, those based on significant integrated graphics performance are considerably cheaper. In fact in 2014 it seems relatively...
35
by Ian Cutress on 4/22/2014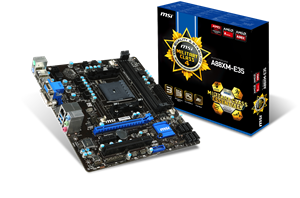 While the desktop PC industry has been reported as shrinking these last few quarters, the dichotomy rests in a drive towards the smaller form factors while the large under-the-desk...
27
by Ian Cutress on 4/3/2014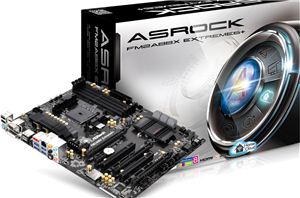 For the AMD Kaveri launch, a number of review publications received the FM2A88X Extreme6+ from ASRock. This is a motherboard that was released several months before the Kaveri processors...
44
by Ian Cutress on 3/19/2014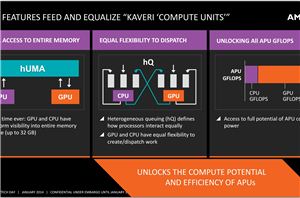 In our Kaveri review, we discussed HSA and that Kaveri brings many exciting hardware features such as true CPU/GPU shared memory (hUMA) and others such as heterogeneous queueing (hQ)...
22
by Rahul Garg on 3/3/2014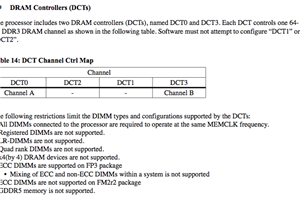 Our own Ryan Smith pointed me at an excellent thread on Beyond3D where forum member yuri ran across a reference to additional memory controllers in AMD's recently released Kaveri...
127
by Anand Lal Shimpi on 1/16/2014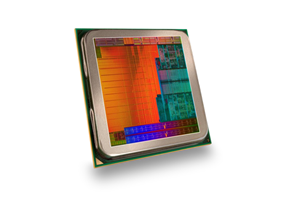 The first major component launch of 2014 falls at the feet of AMD and the next iteration of its APU platform, Kaveri. Kaveri has been the aim for AMD...
380
by Ian Cutress & Rahul Garg on 1/14/2014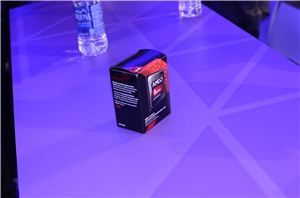 Ian has already written up most of the information AMD covered in their press conference tonight, so if you haven't already I suggest you start there. Kaveri is the...
13
by Jarred Walton on 1/7/2014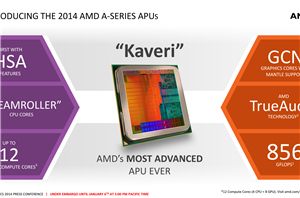 On the back of AMD's Tech Day at CES 2014, all of which was under NDA until the launch of Kaveri, AMD have supplied us with some information that...
133
by Ian Cutress on 1/6/2014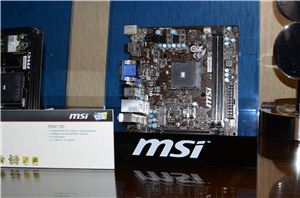 Wrapping up our visit with MSI, we've already seen many of their already-launched motherboards (e.g. series 8 chipsets), but MSI did have some upcoming Kaveri motherboards on display with...
1
by Jarred Walton on 1/6/2014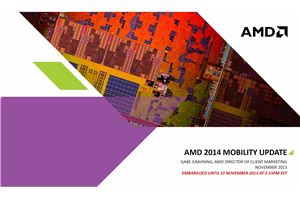 Today AMD is taking the wraps off their upcoming mobile APUs, joining the already discussed desktop Kaveri. While Kaveri will also be coming to laptops at some point in...
47
by Jarred Walton on 11/13/2013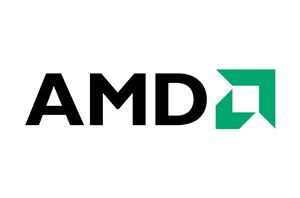 Kicking off today is AMD's annual developer conference, which now goes by the name APU13. There will be several APU/CPU related announcements coming out of the show this week...
97
by Ryan Smith on 11/11/2013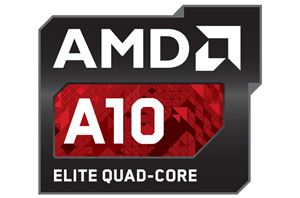 AMD held a brief press conference this morning to disclose a new part that should be for sale shortly, the A10-6790K. The performance of the 6790K should be very...
26
by Jarred Walton on 10/28/2013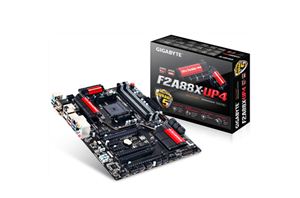 The evolution of the Bulldozer module, through Piledriver, and Steamroller on Kaveri to come has been an eventful journey. Despite recent rumors floating around the Internet reporting delays...
24
by Ian Cutress on 8/16/2013