ISSCC
Samsung announced today that they are officially launching their first Z-SSD product, the SZ985. The Z-SSD uses Samsung's Z-NAND memory, a high-performance derivative of their 3D NAND flash memory and Samsung's intended competition for Intel's 3D XPoint memory. The SZ985 is a high-performance, high-endurance enterprise NVMe SSD. Samsung has been talking about Z-NAND and the SZ985 for quite a while, including showing off prototypes at several trade shows and conferences. Their initial announcement in 2016 of Z-NAND memory and Z-SSD drives promised 1TB drives in 2016 to be followed by 2TB and 4TB drives in 2017. Today's launch of 800GB and 240GB models is far behind that initial timeline, but the Z-SSD is finally ready for broad release, almost a year after Intel's Optane products...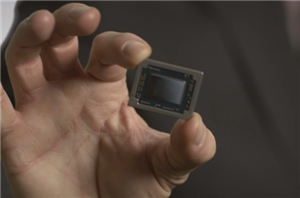 AMD is using the International Solid-State Circuits Conference this week to present a paper and announce some interesting developments regarding the next iteration of the Bulldozer architecture, codenamed 'Excavator'...
82
by Ian Cutress on 2/23/2015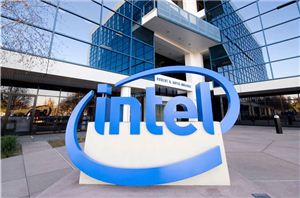 As part of the International Solid-State Circuits Conference every year, Intel brings forward a number of presentations regarding its internal research. The theme this year at ISSCC is 'Silicon...
55
by Ian Cutress on 2/22/2015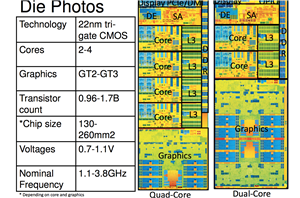 As of late, Intel has been unusually guarded about releasing information about its microprocessor designs. Haswell launched last year with great architecture disclosure, but very limited disclosure about die...
44
by Anand Lal Shimpi on 2/9/2014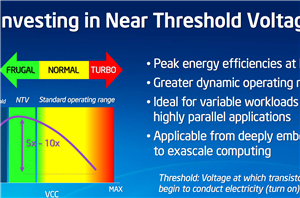 At IDF last year Intel's Justin Rattner demonstrated a 32nm test chip based on Intel's original Pentium architecture that could operate near its threshold voltage. The power consumption of...
7
by Anand Lal Shimpi on 2/20/2012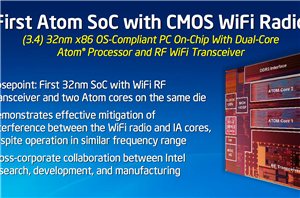 This week is the annual International Solid-State Circuits Conference (ISSCC) where chip companies from all walks of life present papers documenting everything from shipping architectures to future research projects...
9
by Anand Lal Shimpi on 2/20/2012