ISSCC
AMD is using the International Solid-State Circuits Conference this week to present a paper and announce some interesting developments regarding the next iteration of the Bulldozer architecture, codenamed 'Excavator', as well as other details regarding the CPU range that it will be placed in called 'Carrizo'. At the tail end of 2014 we reported on Carrizo and AMD's announcement for its next generation of APUs, and more recently the discussion surrounding Carrizo not coming to desktop. In those announcements AMD revealed that Carrizo will be aimed at the laptop and notebook community first and foremost, a first for the company as previous APU designs have been aimed at both the desktop and mobile markets. From a hardware standpoint, Carrizo will be combining a number of Excavator...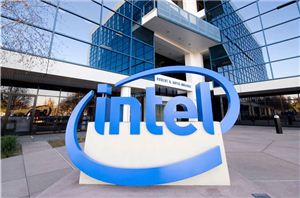 As part of the International Solid-State Circuits Conference every year, Intel brings forward a number of presentations regarding its internal research. The theme this year at ISSCC is 'Silicon...
55
by Ian Cutress on 2/22/2015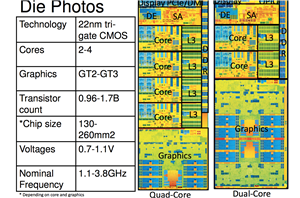 As of late, Intel has been unusually guarded about releasing information about its microprocessor designs. Haswell launched last year with great architecture disclosure, but very limited disclosure about die...
44
by Anand Lal Shimpi on 2/9/2014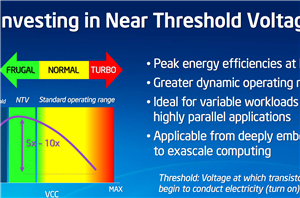 At IDF last year Intel's Justin Rattner demonstrated a 32nm test chip based on Intel's original Pentium architecture that could operate near its threshold voltage. The power consumption of...
7
by Anand Lal Shimpi on 2/20/2012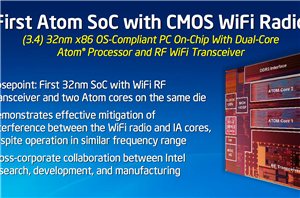 This week is the annual International Solid-State Circuits Conference (ISSCC) where chip companies from all walks of life present papers documenting everything from shipping architectures to future research projects...
9
by Anand Lal Shimpi on 2/20/2012