IDF 2014
Coverage of Thunderbolt devices has been expanded on our site over the last few months. At IDF, we took the opportunity to chat with Intel about where Thunderbolt was headed. The current market perception is one of Thunderbolt being relevant only to Mac users. But, a look at the products that Intel showcases, indicate that there are plenty of PC components (motherboards as well as workstations) that come with the technology integrated. Thunderbolt users on Windows have traditionally found that the technology doesn't live up to its advertised potential. Common complaints include Purchased peripherals don't carry certification on Windows Hot plugging peripherals doesn't work reliably Performance in terms of both bandwidth and latency end up being better on Mac compared to Windows for the same workloads These issues have...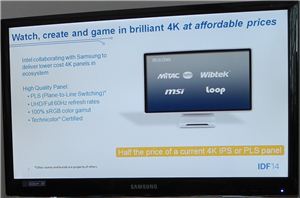 At Computex earlier this year, Intel had talked about 4K panels becoming more affordable (monitors around $400). The 4K All-in-Ones using those panels were on display at IDF. We...
40
by Ganesh T S & Mahendra Lodha on 9/11/2014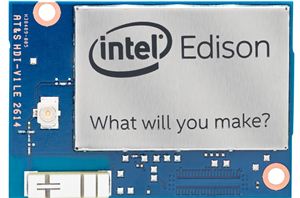 As part of today's IDF 2014 keynote, Intel has announced that their Edison development platform is now shipping. First announced back at CES, Edison is a development platform for Intel's...
12
by Ryan Smith on 9/9/2014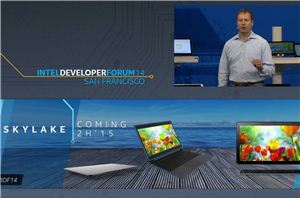 Taking place this week alongside the consumer electronics clamor is the annual Intel Developer Forum (IDF) at the Moscone Center in San Francisco. Though it has and continues to...
33
by Ryan Smith on 9/9/2014