HTC
On Monday, HTC announced a permanent Vive price reduction to $599, bringing the VR headset down from its original $799 launch price. The now-$599 standard HTC Vive kit includes the headset itself, two wireless controllers, two base stations, link box, earbuds, assorted connectors, and accessories. This move comes roughly a month after Oculus' 'Summer of Rift' announcements that saw the Rift + Touch bundle permanently cut to $499. Vive purchases come with complimentary copies of Google's Tilt Brush, EverestVR, and Richie's Plank Experience. In addition, HTC offers a one-month free trial to Viveport Subscription, where customers pay $6.99 a month for up to five titles to play. HTC also points out upcoming Vive exclusives, such as Fallout 4 VR and Doom VFR. In the background...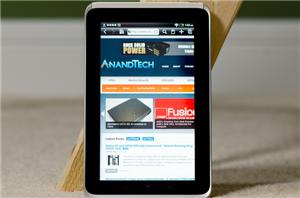 This is HTC's first tablet and unlike the Android tablets that launched last year, it doesn't suck. At the same time, unlike those that came out this year -...
26
by Anand Lal Shimpi on 6/21/2011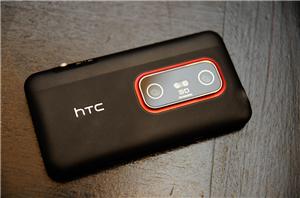 Yesterday evening I met up with HTC, who let me take a quick look at a number of upcoming unreleased phones, including the HTC Sensation 4G and HTC EVO...
55
by Brian Klug on 6/3/2011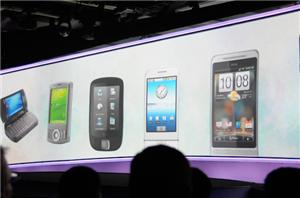 Today is the second and last day of Qualcomm's Uplinq conference in San Diego California, but we've still got a bunch in store. This morning, we sat down at...
32
by Brian Klug on 6/2/2011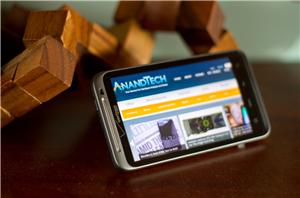 We've spent a long time testing Verizon's first 4G LTE enabled smartphone, the HTC Thunderbolt. We're finally ready with the complete review. It's got the fastest cellular connectivity around...
71
by Brian Klug on 4/27/2011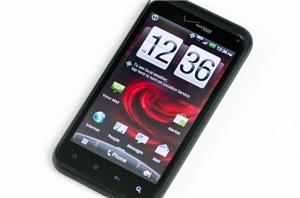 This morning HTC and Verizon announced the Droid Incredible 2 (aka Incredible S) will be up for sale starting on April 28, this Thursday, for $200 with a 2-year...
28
by Anand Lal Shimpi on 4/26/2011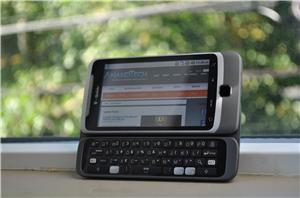 T-Mobile's G2, the long awaited successor to the G1, is finally here. This is a pretty big launch for T-Mobile, probably the biggest since the original G1. The G2...
60
by Vivek Gowri on 10/7/2010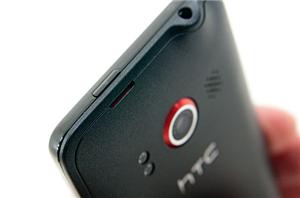 For the past couple of weeks I've been playing with an absolute beast of a phone. With a 4.3" diagonal screen, 800 x 480 resolution and a 1GHz Qualcomm...
98
by Anand Lal Shimpi on 6/28/2010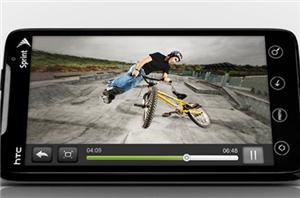 While we're still waiting on our EVO 4G review sample, AnandTech Mobile Editor Vivek Gowri got his hands on the HTC EVO 4G. Android 2.1 running on a Qualcomm...
79
by Vivek Gowri on 6/9/2010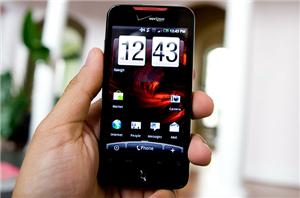 I'm very proud of companies like ASUS and HTC. These aren't your tradtional consumer electronics companies. They have their roots in the OEM business, working hard but for very...
59
by Anand Lal Shimpi on 5/10/2010