Hololens
Today in Barcelona, Microsoft has unveiled some very interesting products, with Azure Kinect and HoloLens 2. Microsoft is trying to carve out a niche in the IoT world with Azure Kinect, leveraging their premium tools and security models for IoT with first-party hardware, and the updated HoloLens 2 expands the use-cases and technical specifications, while updating usability and comfort. HoloLens 2 It was almost four years ago that we got our first hands-on with HoloLens and while the first generation headset did have some issues with field-of-view, you could still instantly see the use-cases for HoloLens. In the next four years, Microsoft continued to fill out the software stack for HoloLens, which runs on Windows 10, providing new tools for developers, and new use-cases for clients. HoloLens...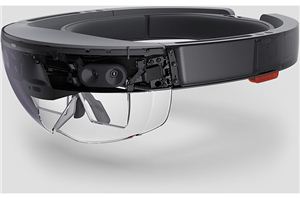 Intel is retiring its Atom x5-Z8100P SoC that is used inside Microsoft's HoloLens augmented reality headset. With the last units shipped in late October, it looks like the software...
17
by Anton Shilov on 8/10/2017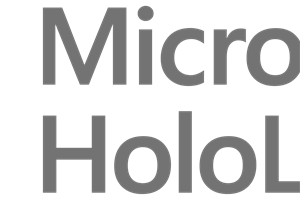 Last year at BUILD I got my first chance to try Hololens. That experience was very interesting, not only because of the potential of Augmented Reality, but because of...
23
by Brett Howse on 3/31/2016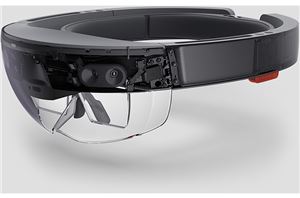 Microsoft this week began to accept applications for pre-orders for its HoloLens augmented reality device. Right now, the company offers HoloLens only to software developers looking to build applications...
20
by Anton Shilov on 3/3/2016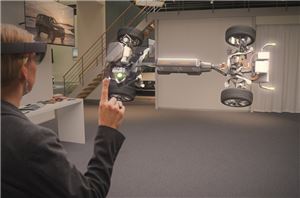 When I first got a chance to use Hololens earlier this year, the immediate and obvious use case that came to mind was going to be in the world...
10
by Brett Howse on 11/20/2015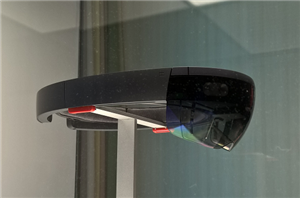 Yesterday I was lucky enough to get a chance to try out the much vaunted Hololens, which is a completely new device from Microsoft which provides "Augmented Reality" as...
33
by Brett Howse on 5/1/2015