Helium HDD
Seagate this week formally introduced its first hard drive with 14 TB capacity aimed at cloud datacenters that does not use shingled magnetic recording. The new Exos X14 HDDs are filed with helium and are based on the latest-generation PMR (perpendicular magnetic recording) platters, running at 7200 RPM. Update: Seagate has officially confirmed that the Exos 14 is based on eight PMR platters and uses TDMR heads. It is logical to expect the drive to rely on a brand-new platform that uses eight 1.75-TB platters and uses two-dimensional magnetic recording (TDMR) to ensure predictable read performance of very thin tracks. Since the drive is filled with helium, helium drives can typically boast a relatively low power consumption, however we await further details. Similarly, because of...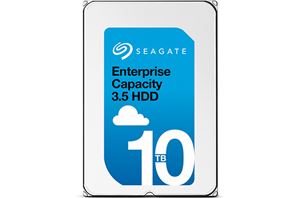 Seagate has started volume shipments of its first helium-filled hard drives. They were announced earlier this year. The new HDDs are available to all interested parties, which means that...
65
by Anton Shilov on 4/28/2016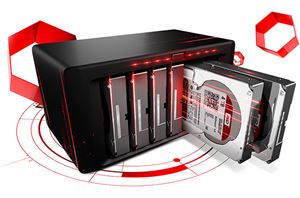 Helium-filled hard drives have a number of mechanical advantages compared to traditional HDDs, but they are also more expensive to manufacture. Western Digital subsidiary HGST introduced the world's first...
34
by Anton Shilov on 3/1/2016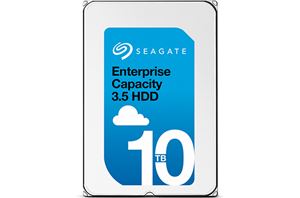 Seagate Technology on Wednesday introduced its first helium-filled hard disk drive. The novelty is designed for cloud datacenters that require maximum amount of storage and enhanced reliability. By filling...
40
by Anton Shilov on 1/13/2016