Helium HDD
Seagate this week reiterated that the company is on track to launch two crucially important technologies later this calendar year. Firstly, the company plans to start ramping up its 16 TB hard drives featuring heat-assisted magnetic recording (HAMR) technology in 1H 2019. Secondly, the manufacturer intends to launch its first 14 TB HDDs featuring two actuators, up to 500 MB/s sequential read speed, and up to 160 IOPS later this year. Also the company is already testing its next iteration of HAMR that will enable hard drives with capacities up to 24 TB.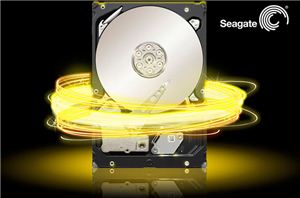 The CEO of Seagate has confirmed plans to release new nearline harddrives with 12 TB capacity in the coming months, and HDDs with 16 TB capacity over the course...
31
by Anton Shilov on 1/30/2017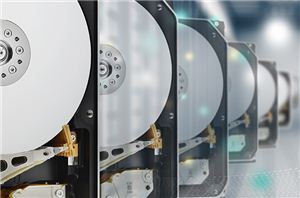 Western Digital on Tuesday introduced its fourth-generation enterprise-class hard drives filled with helium. The HGST Ultrastar He12 HDD can store up to 12 TB of data, whereas its version...
26
by Anton Shilov on 12/9/2016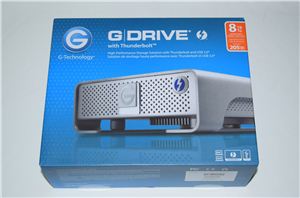 G-Technology started using HGST's helium-filled hard drives in their direct-attached storage (DAS) products earlier this year. The product lines utilizing these 8TB and 10TB drives include: G-Drive with Thunderbolt (single...
7
by Ganesh T S on 10/7/2016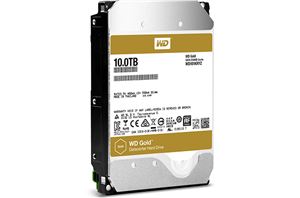 Western Digital has this week introduced its new 10TB datacenter-class helium-filled WD Gold hard drive. This drive, according to WD, boasts higher performance compared to its predecessor combined with...
34
by Anton Shilov on 8/4/2016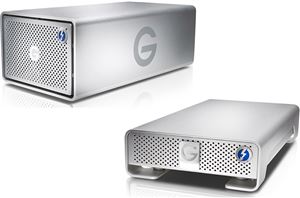 G-Technology this week introduced several new models of its G-Drive and G-RAID products with Thunderbolt 1, USB 3.0 or Thunderbolt 2 soltions. These are direct attached storage (DAS) devices...
16
by Anton Shilov on 7/22/2016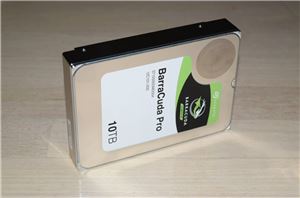 Seagate has introduced a trio of 10TB hard drive models today, as part of the launch of their new Guardian series. There are three main parts to the series...
69
by Ganesh T S on 7/19/2016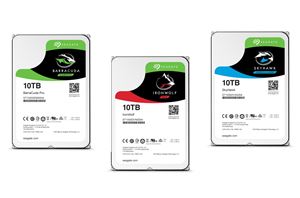 Our recent interview with Seagate's CTO, Mark Re, gave us an idea about of the future of the hard drive market. As late as Q1 2016, Seagate had considered...
18
by Ganesh T S on 7/19/2016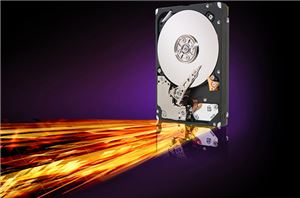 In the recent months, Seagate has made several significant announcements regarding the future of HDD technology and unveiled a number of important products. In particular, late last year the...
91
by Anton Shilov on 7/6/2016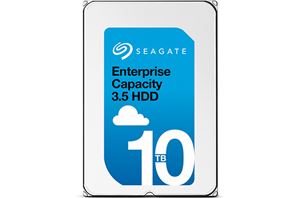 Seagate has started volume shipments of its first helium-filled hard drives. They were announced earlier this year. The new HDDs are available to all interested parties, which means that...
65
by Anton Shilov on 4/28/2016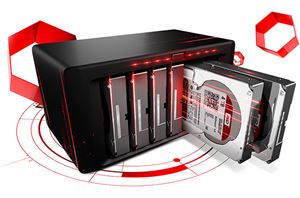 Helium-filled hard drives have a number of mechanical advantages compared to traditional HDDs, but they are also more expensive to manufacture. Western Digital subsidiary HGST introduced the world's first...
34
by Anton Shilov on 3/1/2016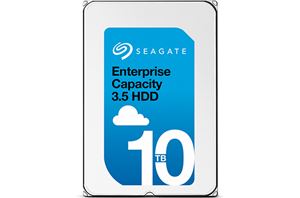 Seagate Technology on Wednesday introduced its first helium-filled hard disk drive. The novelty is designed for cloud datacenters that require maximum amount of storage and enhanced reliability. By filling...
40
by Anton Shilov on 1/13/2016