Habey
Habey's main focus in the PC market is towards industrial computers, with Ganesh having reviewed the BIS-6590 and BIS-6922 fanless systems last year. Industrial oriented components by their nature require sufficient design for 24/7 operation, sometimes in niche environments. To that extent Habey has released the MITX-6771, a Bay Trail based thin mini-ITX motherboard equipped with the Celeron J1900 SoC for the main purpose of providing an drop-in upgrade path for Intel DN2800MT users in the embedded sector. This means that the connectivity/IO of this new motherboard is designed to match the DN2800MT, with Habey adding a couple of extra features. Habey MITX-6771 left, Intel DN2800MT right Using the 10W J1900 (quad core, 2.42 GHz) and a sufficient heatsink allows Habey to continue its fanless range...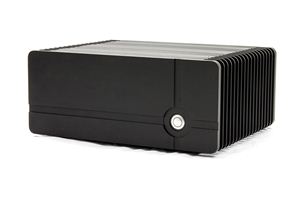 Habey USA's passive BIS-6922 proved to be a winner when we reviewed it back in August. Even as the review gathered comments from our readers, Habey was busy building...
12
by Ganesh T S on 10/14/2013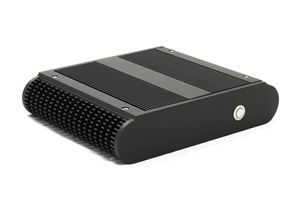 Computers with completely passive cooling systems are advantageous in many respects. These aspects turn out to be very important for many industrial applications. We reviewed the Aleutia Relia last...
65
by Ganesh T S on 8/13/2013

Pursuant to our coverage of Aleutia's Relia fanless industrial PC, we received feedback from readers to provide more coverage for the industrial / embedded PC space. In this market...
18
by Ganesh T S on 11/19/2012