GTX 1070 Ti
This week, EVGA launched another model for their GeForce GTX 1070 Ti family: the FTW Ultra Silent, featuring the ACX 3.0 cooling system. Starting from its triple slot wide PCIe bracket, the card has basically more of everything from the lower-end SC Black Edition: another 8 pin PCIe connector, 10+2 power phases, and 235W power draw. As a mix between the ACX 3.0 equipped SC Black Edition and iCX FTW2, the FTW Ultra Silent is a little over 17mm thicker than the SC Black Edition due to a heftier heatsink. In turn, that excess cooling capability permits the FTW Ultra Silent a shot at living up to its name, while also allowing for overclocking headroom. Advertised at 1607+/1683+ MHz clockspeeds, EVGA is referring to their...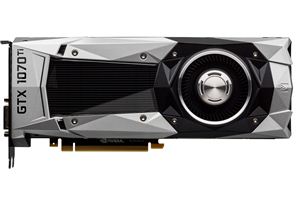 Launching today is the GeForce GTX 1070 Ti, announced last week when it was first available for preorders. As the third GP104 based GTX 10 series card, the GTX...
76
by Nate Oh on 11/2/2017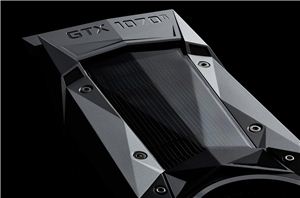 This morning, NVIDIA is finally unveiling the speculation-consumed open secret that is the GeForce GTX 1070 Ti. Based on the same GP104 GPU as its GTX 1080 and 1070...
38
by Nate Oh on 10/26/2017