GTX 1050 Ti
MinisForum has been making some interesting moves in the last few months with their computing platforms, ranging from the DMAF5 based on the Ryzen 3000H-series SoCs to the Ice Lake-based DeskMini X35G. In early August, they reached out to us to pitch their first mini-PC sporting a discrete GPU - the EliteMini H31G. Intrigued by their claims of being able to cram a 65W CPU and a 75W GPU in a chassis measuring approximately 15cm x 15cm x 6cm, we accepted their offer of a review unit to put through our standard mini-PC benchmarking process. The sample arrived last week, but we have a few thoughts to share. The EliteMini H31G is a compact mini-PC smaller than other dGPU-equipped mini-PCs we have reviewed before like...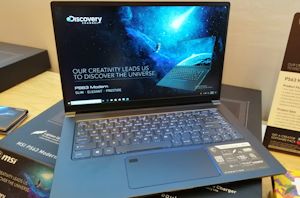 Designed with content creators and designers in mind, the new 15.6" MSI PS63 Modern looks to make a bold statement. The key feature for this new notebook is the...
36
by Ian Cutress & Gavin Bonshor on 1/15/2019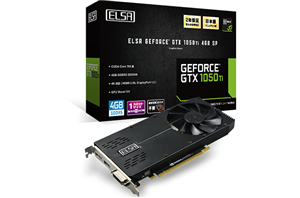 ELSA has announced a new graphics card with a single-slot cooling system. The GeForce GTX 1050 Ti 4 GB SP can fit into tightly packed PCs and does not...
24
by Anton Shilov on 2/17/2017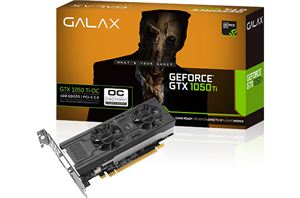 GALAX has joined the list of manufacturers to offer low-profile video cards based on NVIDIA's GeForce GTX 1050-series GPUs. The boards resemble similar products from other makers and are...
20
by Anton Shilov on 2/2/2017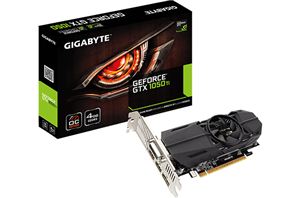 GIGABYTE has quietly added two low-profile video cards to its lineup of products during CES. The graphics adapters are based on NVIDIA's GeForce GTX 1050-series GPUs and will be...
23
by Anton Shilov on 1/10/2017