FSP
FSP is well-known for high-quality moderately-priced power supplies but is not particularly known for high-wattage units. At last year's Computex the company demonstrated a PSU that could output 1400 W peak with liquid cooling for gamers and this year it showcased its first 2000 W PSU for other market segments. Cryptocurrency mining is opening up new business opportunities in general and for hardware makers in particular. Power supplies for mining are a good example of such new opportunities. Earlier this week we reported about a 3000 W mining PSU from Qdion, FSP's entry-level brand. In addition to the 3 kW beast, FSP will offer a less extreme 2 kW PSU designed with mining in mind, but which will also appeal to owners of high-end desktops...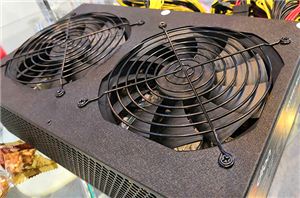 With GPU cryptocurrency mining apparently here to stay, over the last couple of years hardware vendors have begun developing mining-optmized (or at least branded) gear for miners. This of...
13
by Anton Shilov on 6/11/2018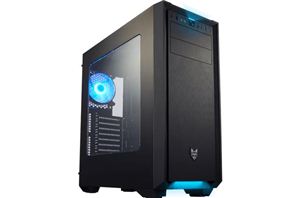 FSP has announced two new mid-tower cases: the FSP CMT330 and the FSP CMT520. The two new cases feature FSP's "halo cover" mirrored floor plate which sits on top...
6
by Joe Shields on 3/14/2018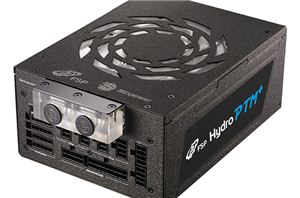 FSP this week has announced that its Hydro PTM+ 1200 W/1400 W power supply, featuring a liquid cooling block that was originally demonstrated at Computex 2017, would hit the...
12
by Anton Shilov on 2/7/2018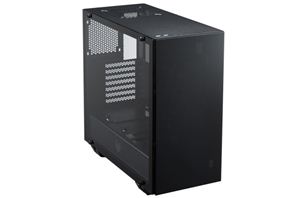 FSP released a new mid-tower case adding to its CMT line, the CMT510. The CMT510 features three panels made of tempered glass designed to show off the system inside...
11
by Joe Shields on 11/16/2017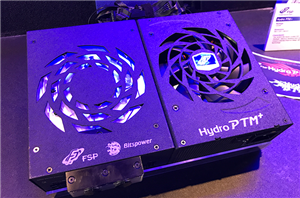 FSP has demonstrated an ATX power supply unit with liquid cooling at Computex. The manufacturer claims that liquid cooling ensures that the PSU stays quiet even under high loads...
15
by Anton Shilov on 6/2/2017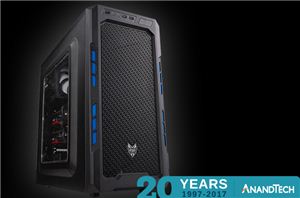 As we near the end of the week, for this evening's giveaway the fine folks over at PC components company FSP are on the case. Three times over, in...
358
by Ryan Smith on 5/18/2017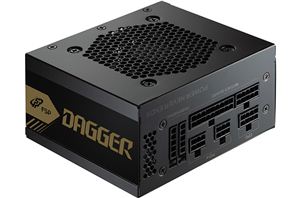 FSP introduced its Dagger family of SFX PSUs for gaming systems at Computex 2016, about nine months ago. However, sometimes it takes several quarters for products to reach the...
14
by Anton Shilov on 4/1/2017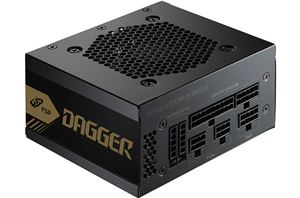 FSP has introduced its first power supplies in SFX form-factor designed for high-performance gaming PCs. The new Dagger family of PSUs will contain 500 W and 600 W models...
23
by Anton Shilov on 5/31/2016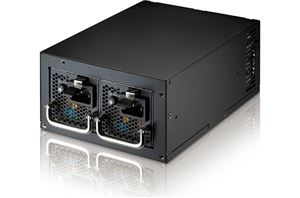 FSP this week announced its new series of redundant PSUs called the 'Twins'. The new power supplies are compatible with standard ATX and PS2 tower chassis, but provide redundancy...
23
by Anton Shilov on 5/27/2016
Today we are taking a look at the other premium PSU series from FSP, the Hydro G family. Unlike the Aurum PT that we reviewed some time ago, the...
22
by E. Fylladitakis on 3/3/2016
Today FSP Group is launching their newest and most advanced PSU to date, the Aurum PT 1200W. The 80 Plus Platinum certified unit has been designed to compete with...
13
by E. Fylladitakis on 10/16/2014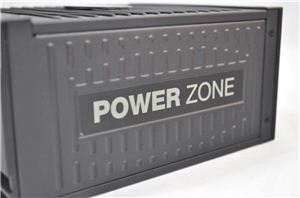 be quiet! is a German company that specializes in low-noise computer PSUs and coolers, and they are slowly making their way into the North American market. Today we have...
20
by E. Fylladitakis on 8/14/2014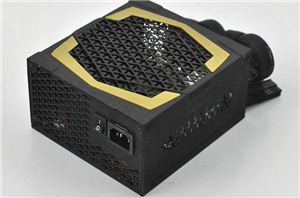 FSP is one of the largest manufacturers for OEM power supplies and adapters. Now they're launching a new fanless series, the "Aurum Xilenser", for users that want absolute silence...
41
by Martin Kaffei on 4/20/2012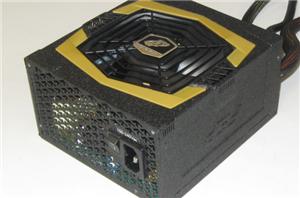 3rd June, Taipei. Many editors travelled to Taiwan to see new products at Computex. A stressful week comes to an end. This is a perfect time for sightseeing --...
15
by Martin Kaffei on 7/21/2011