Fiscal Results
This afternoon NVIDIA announced yet another record quarter, with revenues of $2.91 billion, which is up 34% from a year ago. Gross margin was 61.9%, and operating income was up 46% to $1.07 billion. Net income for the quarter was $1.12 billion, up 71% from a year ago, which provided diluted earnings per share of $1.78. NVIDIA Q4 2018 Financial Results (GAAP) Q4'2018 Q3'2018 Q4'2017 Q/Q Y/Y Revenue $2911M $2636M $2173M +10% +34% Gross Margin 61.9% 59.5% 60.0% +2.4% +1.9% Operating Income $1073M $895M $733M +20% +46% Net Income $1118M $838M $655M +33% +71% EPS $1.78 $1.33 $0.99 +34% +80% For their 2018 fiscal year, NVIDIA racked up $9.71 billion in revenue, which is up 41% from a year ago. Earnings per share for the year were $4.82, up 88%. NVIDIA has kind of hit a magic sweet spot, where they had been diversifying into growing markets, but have found themselves also swept up in the GPU fed craze of cryptocurrency...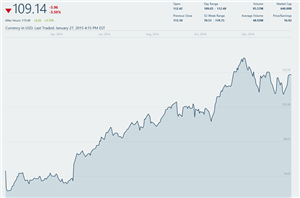 Apple announced its earnings today for their first quarter of fiscal year 2015, with the quarter ending on December 27th 2014. This was a huge quarter for them, with...
30
by Brett Howse on 1/27/2015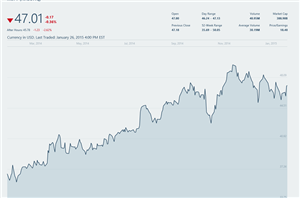 Microsoft released their second quarter results from fiscal year 2015 today. The holiday quarter saw an 8% rise in revenue over 2014, coming in at $26.47 billion last quarter...
12
by Brett Howse on 1/26/2015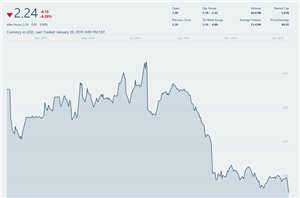 AMD president and CEO, Dr. Lisa Su, announced the company's Q4 results, with revenue for the quarter coming in at $1.24 billion, with a gross margin of 29%. Earnings...
108
by Brett Howse on 1/20/2015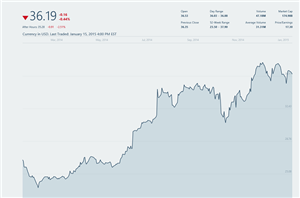 Intel released their Q4 FY 2014 results today, and they capped a record year with another record quarter. Revenue for Q4 came in at $14.7 billion, up 6% year-over-year...
38
by Brett Howse on 1/15/2015