External SSDs
Storage bridges are an important part of computing systems. Currently popular external bridges allow storage drives (hard drives or SSDs) to talk to computing systems over USB or Thunderbolt 3. While Thunderbolt 3 is a premium Intel-only interface for now, USB 3.1 Gen 2 has emerged as a credible mass-market high-performance alternative. We recently reviewed the MyDigitalSSD M2X M.2 NVMe SSD Enclosure that allows a PCIe NVMe SSD to be accessed over USB. Today, we will be looking at another product having the same functionality - the Plugable USBC-NVME. The key difference lies in the industrial design of the casing, allowing the M.2 SSD to be installed without the need for any tools. Its thermal characteristics are different. Read on for our detailed analysis.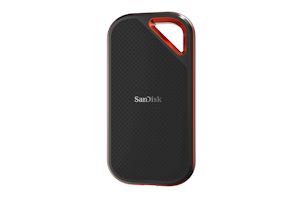 At CES 2019, Western Digital demonstrated a number of direct-attached flash solutions. Out of all the showcased items with imminent retail availability, one deserves separate mention. Under the SanDisk...
6
by Ganesh T S on 1/8/2019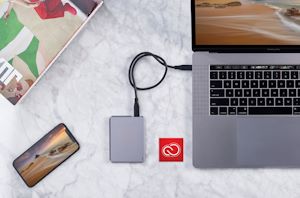 Seagate has made it customary to launch a few external storage solutions at CES each year. This time around, the LaCie brand is getting a couple of newly designed...
3
by Ganesh T S on 1/7/2019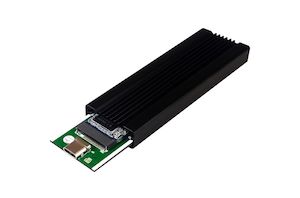 Storage bridges come in many varieties within the internal and external market segments. USB has become the de-facto standard when it comes to external mass-market storage enclosures. But while...
38
by Ganesh T S on 10/31/2018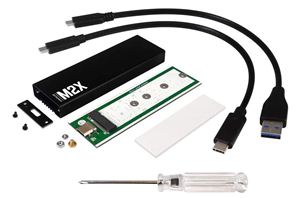 MyDigitalSSD is now shipping one of the first USB enclosures for M.2 NVMe SSDs. The new M2X enclosure is based on the JMicron JMS583 USB 3.1 Gen 2 to...
15
by Billy Tallis on 9/18/2018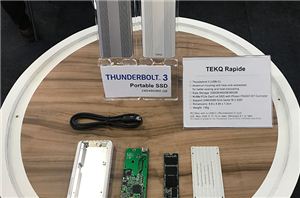 The Thunderbolt 3 technology has gained ground on the markets of premium as well as special-purpose hardware and is enjoying its dominance there. Yet when it comes to more...
2
by Anton Shilov on 6/5/2018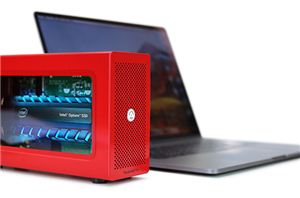 AKiTiO and Intel this week announced plans to release a special product bundle consisting of AKiTiO's Node Lite Thunderbolt 3 box and Intel's Optane 905P SSD. The Node Lite...
6
by Anton Shilov on 5/3/2018