External GPU
Razer launched the Core v2 eGFX enclosure in Q4 2017. It came with a unique industrial design and dual Thunderbolt 3 controllers that justified its price premium over other eGFX enclosures. Today, coinciding with the introduction of the Razer Blade 15.6, Razer is launching the Core X eGFX enclosure. The Razer Core X does away with the bells and whistles of the Core v2 - the chassis is more economical to manufacture, thanks to a simpler industrial design. The second Thunderbolt 3 controller is gone, as are the I/O extension ports - the Core X serves as a eGFX enclosure and supports only a PCIe 3.0 x4 peripheral. That said, the Core X supports larger graphics cards compared to the Core v2. The internal power...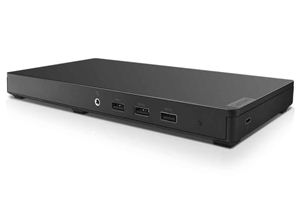 Lenovo's new Thunderbolt 3 Graphics Dock was created to connect to a thin and light Ultrabook, like its IdeaPad 720s. The NVIDIA Geforce GTX 1050 4GB MXM GPU inside...
10
by Joe Shields on 1/10/2018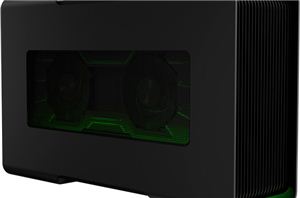 Razer has launched a new version of its Thunderbolt 3 external graphics enclosure for video cards, the Core v2. The new Core v2 chassis uses dual Thunderbolt 3 controllers...
19
by Anton Shilov on 10/31/2017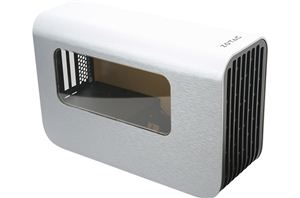 ZOTAC plans to demonstrate a prototype of its external GPU enclosure at CES this week. The eGFX chassis from ZOTAC will target notebooks, AIO and SFF PCs with Thunderbolt...
16
by Anton Shilov on 1/4/2017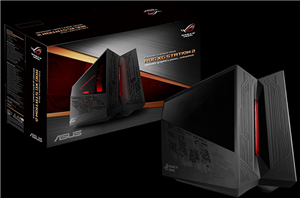 ASUS last week finally launched theROG XG Station 2 external GPU chassis, to enable Thunderbolt 3 systems to implement discrete graphics. The eGFX enclosure from ASUS integrates a 600...
27
by Anton Shilov on 12/20/2016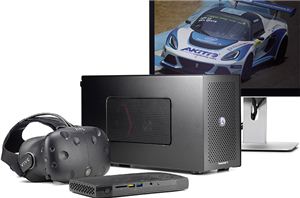 Over the past week AKiTiO has formally introduced its new external graphics enclosure using a Thunderbolt 3 connection. As with other external graphics enclosures, the AKiTiO Node allows a...
56
by Anton Shilov on 11/14/2016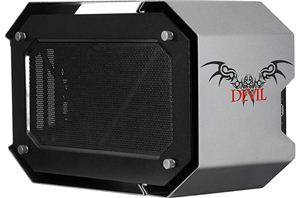 PowerColor has introduced its first enclosure for external graphics cards, the Devil Box. The accessory enables gamers to connect desktop video cards to AIO, SFF or laptop PCs using...
43
by Anton Shilov on 10/24/2016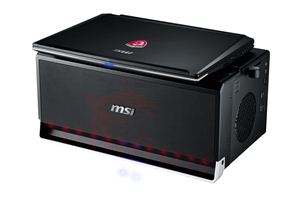 One of the very interesting looking laptops from MSI is their upcoming GS30, which carries on the thin and light theme of the GS series but extends that down...
41
by Jarred Walton on 1/4/2015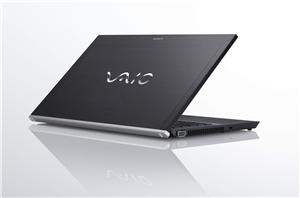 Sony has announced an updated Vaio Z lineup today. Vaio Z is Sony's premium 13" laptop series which essentially packs performance of a 15" laptop into a smaller form...
99
by Kristian Vättö on 6/28/2011