Exos
Seagate is among many companies that do not announce a new stack of products at every trade show because design-in cycles of modern storage devices are fairly long and the company is more inclined to meet its partner's schedules rather than to rush something for a trade show. At Computex, Seagate is demonstrating its flagship enterprise-class 14 TB Exos hard drive, which was announced earlier this year. At present, the 14 TB Exos is sampling with Seagate's customers and the company is on-track to initiate its high-volume shipments to interested parties among operators of exascale datacenters in the second half of this year. What is perhaps more important to regular consumers is that the 8-platter 14 TB helium-filled platform with TDMR is going to be available...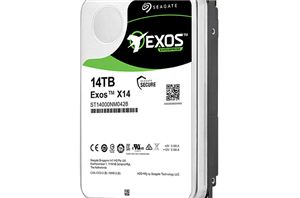 Seagate this week formally introduced its first hard drive with 14 TB capacity aimed at cloud datacenters that does not use shingled magnetic recording. The new Exos X14 HDDs...
10
by Anton Shilov on 3/21/2018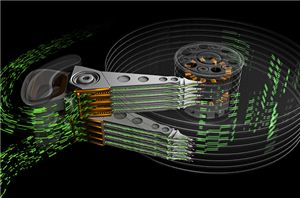 Seagate introduced its new Multi-Actuator Technology (MAT) for hard drives earlier this month. It promises to increase hard drive performance by using two or more sets of actuator arms...
88
by Anton Shilov on 12/29/2017