Enterprise CPUs
The cadence of Intel's enterprise processor portfolio is designed to support customers that use the hardware with a guarantee of socket and platform support for at least three years. As a result, we typically get two lots of processors per socket: Sandy Bridge and Ivy Bridge, Broadwell and Haswell, and now Cascade Lake joins Skylake. Intel's new Second Generation Xeon Scalable (the official name) still comes in the new 'Platinum / Gold / Silver / Bronze' nomenclature, but this time offering up to 56 cores if you want the processor equivalent of Wolverine at your disposal. Not only is Intel offering more cores, but there's Optane support, faster DRAM, new configurations, and better specialization that before. Intel also surprised us with better-than-expected hardware support...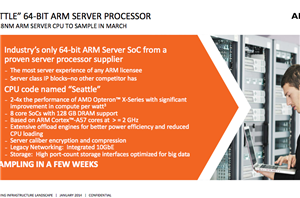 Around 15 months ago, AMD announced that it would be building 64-bit ARM based SoCs for servers in 2014. Less than a month into 2014, AMD made good on...
124
by Anand Lal Shimpi on 1/28/2014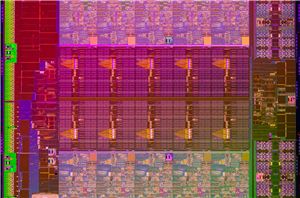 The core architecture inside the latest Xeon is typically a step behind what you find inside the latest desktop and notebook chips. A longer and more thorough validation is...
72
by Johan De Gelas on 9/17/2013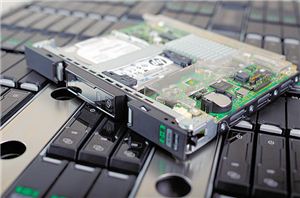 With HP launching the "Moonshot" server class and Intel's IDF at Beijing, we felt it was interesting to look a bit closer at the newest developments in the server...
26
by Johan De Gelas on 4/11/2013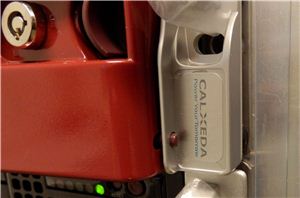 ARM based servers hold the promise of extremely low power and excellent performance per Watt ratios. It's possible to place an incredible amount of servers into a single rack—there...
102
by Johan De Gelas on 3/12/2013