Enterprise CPUs
It seems like the new motto for Silicon Valley for the last few years has been "Data is the new oil," and for good reason. The number of companies employing machine learning-based AI technologies has exploded, and even a few years after all of this has kicked off in earnest, those numbers continue to grow. This form of AI is no longer just an academic thesis or curious research project, but instead machine learning has become an important part of the enterprise market, and the impact on enterprise hardware – both purchasing and development – would be difficult to overstate. This is the era of AI. Today we're taking a look at what's perhaps the heart of Intel's hardware in the AI space, Intel's second-generation...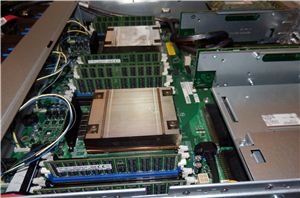 Intel's new Xeon is here, and once again it has impressive specs. The 662 mm² die supports up to eighteen cores, contains two integrated memory controllers, and comes with...
85
by Johan De Gelas on 9/8/2014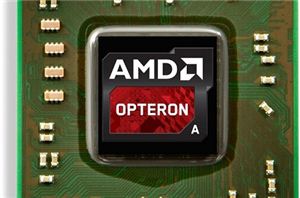 It has been a full seven months since AMD released detailed information about its Opteron A1100 server CPU, and twenty two months since announcement. Today, at the Hot Chips...
28
by Stephen Barrett on 8/11/2014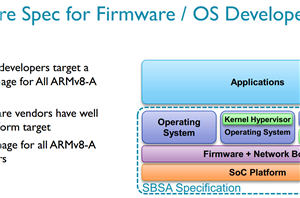 The demise of innovator Calxeda and the excellent performance per watt of the new Intel Avoton server were certainly not good omens for the ARM server market. However, there...
15
by Johan De Gelas on 1/29/2014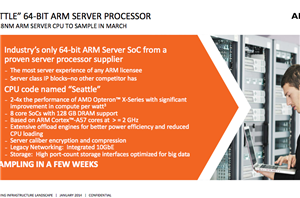 Around 15 months ago, AMD announced that it would be building 64-bit ARM based SoCs for servers in 2014. Less than a month into 2014, AMD made good on...
124
by Anand Lal Shimpi on 1/28/2014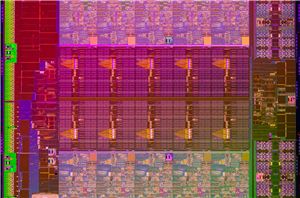 The core architecture inside the latest Xeon is typically a step behind what you find inside the latest desktop and notebook chips. A longer and more thorough validation is...
72
by Johan De Gelas on 9/17/2013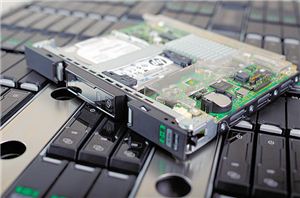 With HP launching the "Moonshot" server class and Intel's IDF at Beijing, we felt it was interesting to look a bit closer at the newest developments in the server...
26
by Johan De Gelas on 4/11/2013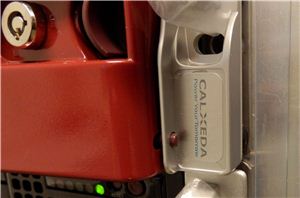 ARM based servers hold the promise of extremely low power and excellent performance per Watt ratios. It's possible to place an incredible amount of servers into a single rack—there...
102
by Johan De Gelas on 3/12/2013