Diamond
We made the annual customary visit to Diamond Multimedia's suite at CES. Last year, they had products on display marking their first foray into the networking market. Primarily known in the channel for their graphics cards based on AMD GPUs, their DisplayLink products (USB 3.0-based video adapters and docking stations) are also selling quite well. At CES 2015, Diamond Multimedia demonstrated a Microsoft Surface Pro driving a 4K display using a DisplayLink-based USB 3.0 to 4K Display Port adapter. This adapter allows any PC / tablet with a USB 3.0 port to drive a 4K monitor (even if the internal GPU is not capable of 4K video output). The DisplayLink docking solution also got an upgrade with the DS3900 Ultra Dock with Dual Video Display. On...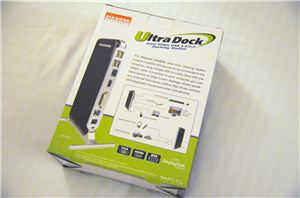 Diamond Multimedia is well known for its AMD graphics cards and USB capture devices. To date, the AMD graphics cards continue to be their cash cow, flying off the...
3
by Ganesh T S on 1/8/2014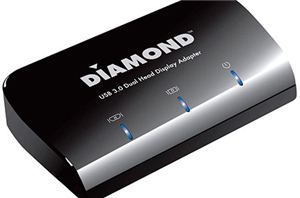 In recent years Diamond Multimedia has been carving out their niche in the world with an increasingly vast array of video periphials, including video capture devices, Android based media...
12
by Ryan Smith on 10/16/2012