DDR5-6400
While DDR5 memory has been out and in use for a couple of years now, so far we haven't seen the memory reach its full potential – at least, not for rank-and-file standards-compliant DIMMs. The specification allows for speeds as high as DDR5-6400, but to date we've only seen on-spec kits (and processors) as fast as DDR5-5600. But at last, it looks like things are about to change and DDR5 is set to live up to its full potential, going by a new memory kit announcement from TeamGroup. The memory kit vendor on Monday introduced its new ElitePlus-series DDR5-6400 memory modules, the first DDR5-6400 kit to be announced as JEDEC specification compliant. This means their new kit not only hits 6400 MT/s with standards-compliant timings...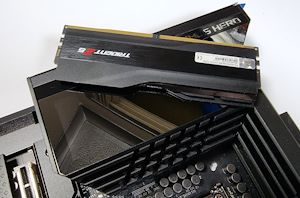 One of the most agonizing elements of Intel's launch of its latest 12th generation Alder Lake desktop processors is its support of both DDR5 and DDR4 memory. Motherboards are...
82
by Gavin Bonshor on 12/23/2021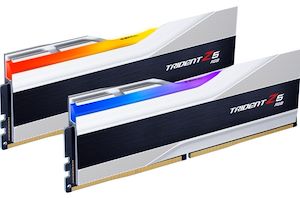 With memory manufacturers clamoring over themselves to push out DDR5 in time for the upcoming launch of Intel's Alder Lake processors, G.Skill has unveiled its latest premium Trident Z5...
24
by Gavin Bonshor on 10/15/2021