DDR5-6000
For users buying a memory kit of DDR5, if they want to adhere to Intel specifications, will buy a DDR5-4800 kit. Though through XMP, there are other faster kits available - we've even tested G.Skill's DDR5-6000 kit in our memory scaling article. But going above and beyond that, there's overclocking. Back in November 2021, extreme overclocker 'Hocayu' managed to achieve DDR5-8704 using G.Skill's Trident Z5 DDR5-6000 memory. As always with these records, they are made to be broken, and fellow Hong-Kong native lupin_no_musume has managed to surpass this with an impressive DDR5-8888, also using G.Skill Trident Z5 memory, with an ASUS's ROG Maximus Z690 Apex motherboard, Intel's Core i9-12900K processor, and some liquid nitrogen. Without trying to sound controversial, indeed, extreme overclocking isn't as popular as...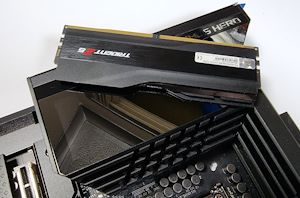 One of the most agonizing elements of Intel's launch of its latest 12th generation Alder Lake desktop processors is its support of both DDR5 and DDR4 memory. Motherboards are...
82
by Gavin Bonshor on 12/23/2021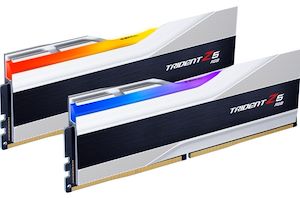 With memory manufacturers clamoring over themselves to push out DDR5 in time for the upcoming launch of Intel's Alder Lake processors, G.Skill has unveiled its latest premium Trident Z5...
24
by Gavin Bonshor on 10/15/2021