Cryptocurrency
This week Colorful has introduced a uniquely designed motherboard, created specifically for the professional miner. One of the first things most will notice is this doesn't look like most motherboards we see on the market. Instead of conforming to any particular form factor, the C.J1900A-BTC Plus V20 breaks that mold and gives us a markedly rectangular shaped board with a total of nine full-length PCIe slots. Eight of the slots can be used for installing mining graphics card of choice while the blue slot in the middle is where the Celeron J1900 SoC resides on its own PCIe card. The SoC itself has a DDR3 SO-DIMM slot, a mSATA slot, and regular SATA for storage; it also contains the board's connectivity like networking, USB...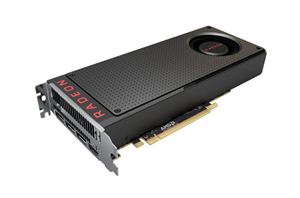 This week, Jon Peddie Research (JPR) reported significantly higher discrete GPU shipments for Q2 2017, attributing the historically unprecedented increase to cryptocurrency mining, specifically to Ethereum mining. As opposed...
47
by Nate Oh on 8/25/2017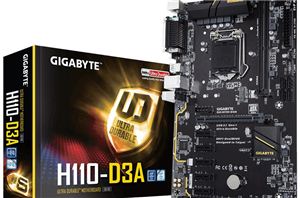 GIGABYTE this week has taken the wraps off of a new motherboard built specifically for the again popular cryptocurrency mining crowd: the H110-D3A. Like other boards targeted at mining...
19
by Joe Shields on 7/18/2017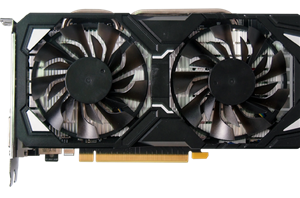 Although ASUS and Sapphire cryptocurrency mining cards were officially outed last week, other pieces of evidence have suggested other vendors were also producing cryptomining cards. Both the GPU manufacturers...
11
by Nate Oh on 7/6/2017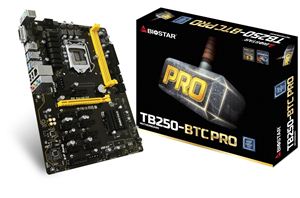 With cryptocurrency mining specific motherboards and even graphics cards becoming the new normal for certain manufacturers in their offerings, Biostar has thrown two new products into the ring: the...
21
by Nate Oh on 7/5/2017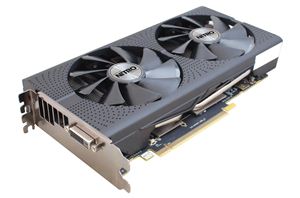 Even during the most bullish Bitcoin days, video card partners had shied away from creating specific SKUs for the purpose of cryptocurrency mining, and that has remained the case...
30
by Nate Oh on 6/27/2017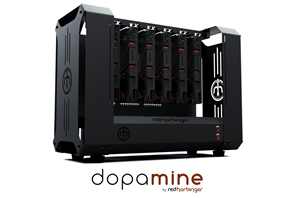 With the ups and downs of cryptocurrencies like Bitcoin, Litecoin and Dogecoin now part of the zeitgeist; notable trends are starting to happen. The software is being probed...
27
by Ian Cutress on 2/19/2014