Cryptocurrency
One of the more tricky issues revolving around the GPU shortages of the past several months has been the matter of how to address the problem on the GPU supply side of matters. While the crux of the problem has been a massive shift in demand driven by a spike in cryptocurrency prices, demand has also not tapered off like many of us would have hoped. And while I hesitate to define the current situation as the new normal, if demand isn't going to wane then bringing video card prices back down to reasonable levels is going to require a supply-side solution. This of course sounds a lot easier than it actually is. Ignoring for the moment that GPU orders take months to process &ndash...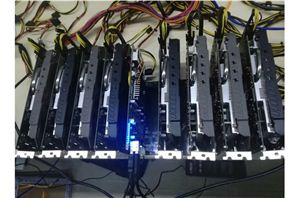 This week Colorful has introduced a uniquely designed motherboard, created specifically for the professional miner. One of the first things most will notice is this doesn't look like most...
31
by Joe Shields on 11/10/2017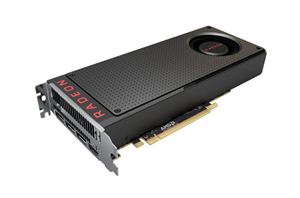 This week, Jon Peddie Research (JPR) reported significantly higher discrete GPU shipments for Q2 2017, attributing the historically unprecedented increase to cryptocurrency mining, specifically to Ethereum mining. As opposed...
47
by Nate Oh on 8/25/2017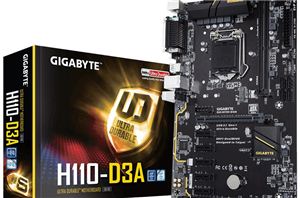 GIGABYTE this week has taken the wraps off of a new motherboard built specifically for the again popular cryptocurrency mining crowd: the H110-D3A. Like other boards targeted at mining...
19
by Joe Shields on 7/18/2017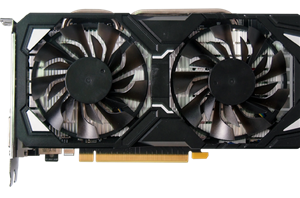 Although ASUS and Sapphire cryptocurrency mining cards were officially outed last week, other pieces of evidence have suggested other vendors were also producing cryptomining cards. Both the GPU manufacturers...
11
by Nate Oh on 7/6/2017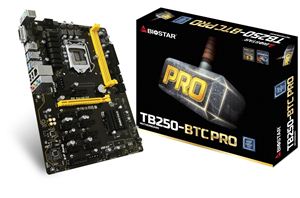 With cryptocurrency mining specific motherboards and even graphics cards becoming the new normal for certain manufacturers in their offerings, Biostar has thrown two new products into the ring: the...
22
by Nate Oh on 7/5/2017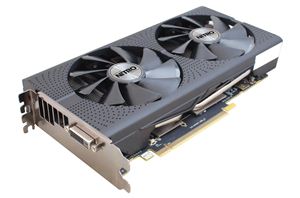 Even during the most bullish Bitcoin days, video card partners had shied away from creating specific SKUs for the purpose of cryptocurrency mining, and that has remained the case...
30
by Nate Oh on 6/27/2017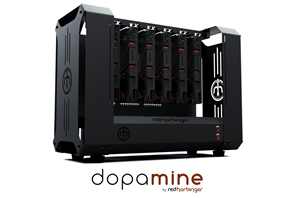 With the ups and downs of cryptocurrencies like Bitcoin, Litecoin and Dogecoin now part of the zeitgeist; notable trends are starting to happen. The software is being probed...
27
by Ian Cutress on 2/19/2014