Core i7
With Intel's announcement this week that they will be releasing a new generation of Core X-series high-end desktop (HEDT) processors this fall, the company has also begun working on their plans to phase out the previous generation of HEDT processors. Revealed this week in a product change notification on Intel's website, the company will soon be winding down production and shipment of their 7th Gen Core "Skylake-X" processors, with the final chips shipping next spring. Intel's Skylake-X processors first launched almost two years ago, as the Core i7/i9 7800X & 7900X series of parts. Intel's first HEDT design based on their Skylake CPU architecture, the chips came in configurations ranging from a 6 core processor up to a might 18 core processor. However these chips...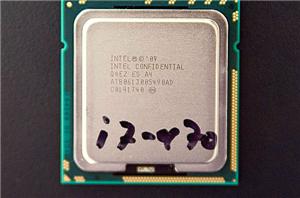 Take the fastest desktop microprocessor in the world, lock its multiplier, shave off 133MHz and drop its price by $100. That's basically what you get with the Core i7...
49
by Anand Lal Shimpi on 7/29/2010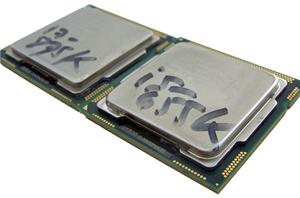 When it comes to Intel processors, the word "Unlocked" is not synonymous with low-priced mainstream products - it's a feature normally reserved for flagship 'Extreme Edition' CPUs that bear...
51
by Rajinder Gill on 5/28/2010