cooling
EKWB (EK Water Blocks) on Wednesday introduced a useful but slightly different to their normal routine type of product. The company has started to sell its EK-M.2 NVMe passive heatsinks, designed for consumer M.2 SSDs that matches the design of the company's water blocks and other components. The device costs €10 – €13, depending on the finish. Advantages of M.2 SSDs over consumer drive form-factor drives have been discussed multiple times before: they are smaller, sometimes they are cheaper to make, and they are faster because they use PCIe interface along with NVMe protocol (in most cases). However, they have one main drawback that sometimes affects their performance: they are hard to cool down. Contemporary SSD controllers contain multiple computing cores and perform rather intensive...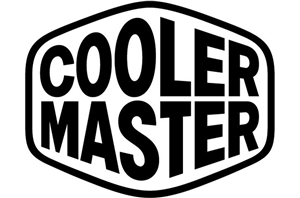 Hardware manufacturers use trade shows not only to display upcoming commercial products, but also to demonstrate and collect feedback on concept devices that may or may not become full...
17
by Anton Shilov on 6/8/2017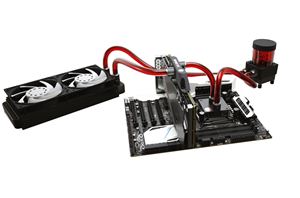 EK Water Blocks revealed the Fluid Gaming series of full loop water cooling kits during Computex. EKWB's new water cooling lineup is designed to further augment their product stack...
12
by Ryan Smith on 6/1/2017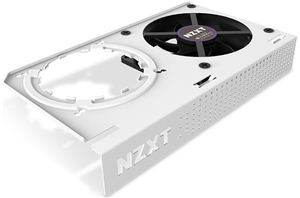 NZXT has announced its Kraken G12 mounting kit, which is designed to allow video cards to mount a closed-loop liquid cooler. In junctionwith a cooler, the adapter can significantly...
10
by Anton Shilov on 4/14/2017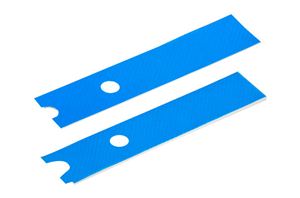 In a bit of offbeat news this afternoon, SilverStone has announced a set of thermal pads for M.2 SSDs, the SST-TP01-M.2. These pads are designed to eliminate (or at...
33
by Anton Shilov on 2/23/2017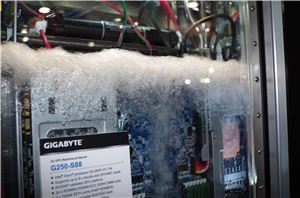 In the land of immersed systems, there are many ways of doing things. A few intrepid users have gone with oil, still using a CPU cooler but relying on...
24
by Ian Cutress on 1/17/2017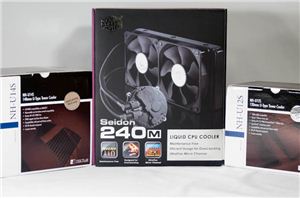 There's no right way to describe it; we're testing the Cooler Master Seidon 240M along with two new Noctua coolers in a new testbed. Alongside ten of our industry's...
60
by Dustin Sklavos on 4/26/2013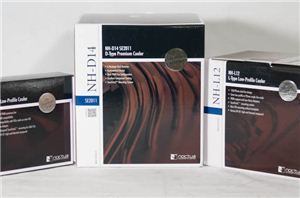 Now that CPU cooler reviews have begun in earnest here at AnandTech, it's been interesting to see just how conventional wisdom plays out in practice. There's been a pervasive...
63
by Dustin Sklavos on 3/14/2013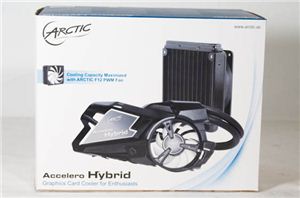 Traditionally in the desktop space, the next step after high quality air cooling has been high quality liquid cooling, usually centered around custom designed cooling loops that cost a...
47
by Dustin Sklavos on 12/28/2012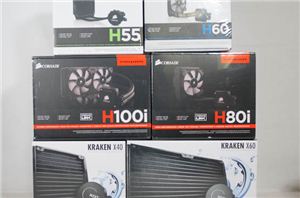 While closed-loop liquid coolers seem to perform at best comparably to the highest end air coolers, there's a certain appeal in their flexibility, stress on the motherboard, and sometimes...
68
by Dustin Sklavos on 12/26/2012