Call of Duty
Sorry for the spate of NVIDIA posts, but this is the last one for now. Today, NVIDIA also released their 344.60 Game Ready driver for Call of Duty: Advanced Warfare. As usual, these drivers include all of the previous optimizations from the 344 series, building off of the previous 344.48 driver released just two weeks back (which included DSR support for Fermi and Kepler GPUs). Unlike the last release, the only noteworthy change mentioned in the release notes (PDF) this time appears to be Call of Duty support/optimizations (including an SLI profile), though with a 57 page document I may have missed something. You can grab the drivers at the usual place, or if you're running GeForce Experience that will allow you to update directly...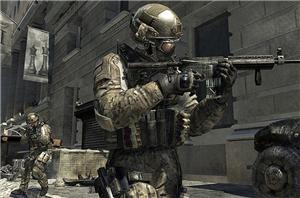 Publisher giant Activision Blizzard has released first day sales figures for the latest in the Call of Duty franchise, Call of Duty: Modern Warfare 3. They sold 6.5 million...
16
by Amman Sood on 11/14/2011
Activision's grand plan to create a Call of Duty social network, Call of Duty Elite, just ended its beta and will be up and running for consoles when Modern...
11
by Craig Getting on 11/4/2011