Buffalo
One of the interesting elements in NBase-T networking is how and when companies are releasing new multi-gig 2.5G+5G+10G controllers to the market. This week Buffalo lifted the lid their newest card, which is using a unique controller implementation we've not seen in the wild before. The LGY-PCIE-MG expansion card is a PCIe 2.0 x4 card designed for commercial systems with a standard RJ-45 port but capable of 1G, 2.5G, 5G and 10G networking connectivity. The key part of the card, the MAC and PHY, comes from a combination of a Tahuti Networks TN4010 multi-speed MAC and Marvell's Alaska M 88E2180 PHY. Up until this point, any multi-gig Base-T working implementation has been using Aquantia solutions, or we've recently seen Realtek controllers for 2.5G, but now...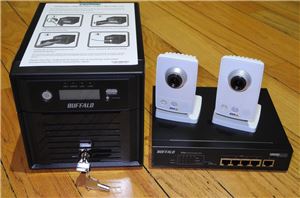 Surveillance cameras have experienced rapid growth over the last few years as security has turned out to be a very important aspect in both home and business environments. Almost...
12
by Ganesh T S on 7/31/2015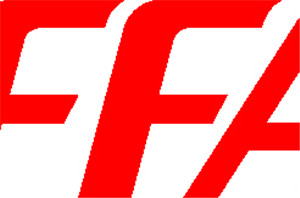 Buffalo Technology was one of the first companies to come out with a 802.11ac router. Their LinkStation and TerraStation lineup of NAS units is also well regarded. We dropped...
4
by Ganesh T S on 1/11/2014
Brian already updated readers on the new products from Buffalo in the networking and Thunderbolt space. There were updates on the NAS front too. The primary announcement was the...
2
by Ganesh T S on 1/14/2013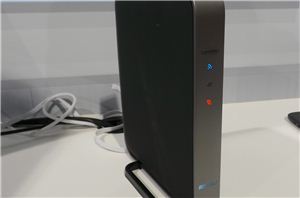 Ganesh and I dropped by Buffalo Technology at CES 2013 to get a look at their upcoming products. I'll leave most of the MiniStation NAS news to him as...
5
by Brian Klug on 1/12/2013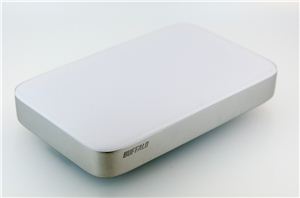 Back when Thunderbolt (then Intel Lightpeak) was optical, I was actively involved in covering the interface, partly out of professional curiosity due to my optical background, partly because I...
61
by Brian Klug on 8/1/2012

At the 2012 CES, we reported on one of the first public 802.11ac technology demonstrations at the Buffalo Technologies booth. Fast forward a few months, and Netgear seemed to...
11
by Ganesh T S & Brian Klug on 5/14/2012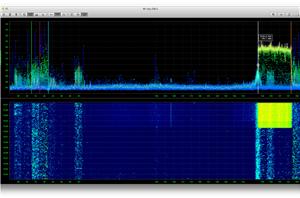 We just stopped by Buffalo's booth at CES 2012, who were kind enough to let us use a WiSpy DBx from Metageek we're working on reviewing to look at...
16
by Brian Klug on 1/11/2012