Bristol Ridge
In our series of Best CPU guides, here's the latest update to our recommended Gaming CPUs list. All numbers in the text are updated to reflect pricing at the time of writing (Nov 6th). Numbers in graphs reflect MSRP. Best CPUs for Gaming Q1 2018 Sometimes choosing a CPU is hard. So we've got you covered. In our CPU Guides, we give you our pick of some of the best processors available, supplying data from our reviews. Our Best CPUs for Gaming guide targets most of the common system-build price points that typically pair a beefy graphics card with a capable processor, with the best models being suitable for streaming and encoding on the fly. AnandTech Gaming CPU Recommendations: 2017 (Prices are Nov-06 or MSRP) Segment AMD Intel Best Overall Choice Ryzen 7...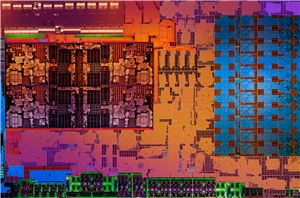 When AMD announced it was creating the new high-performance Zen core, they set a lofty goal. They wanted to produce products that offered 25x the relative efficiency (performance per...
21
by Ian Cutress on 10/26/2017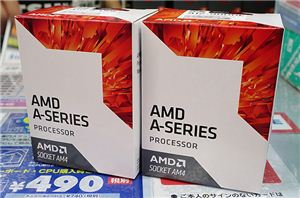 We have some good news for low-power AMD builders this morning: AMD has (finally) begun to sell the 35W versions of their "Bristol Ridge" desktop APUs. Overall the company...
38
by Anton Shilov on 9/6/2017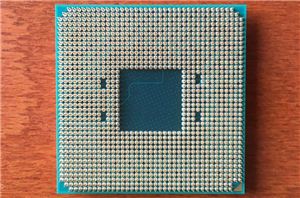 The focus for AMD's AM4 platform is to span a wide range of performance and price points. We've had the launch of the Ryzen CPU family, featuring quad cores...
29
by Ian Cutress on 7/27/2017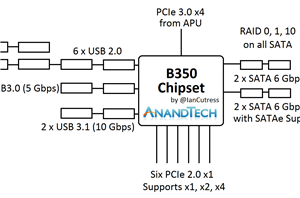 Over the last two weeks, AMD officially launched their 7th Generation Bristol Ridge processors as well as the new AM4 socket and related chipsets. The launch was somewhat muted...
125
by Ian Cutress on 9/23/2016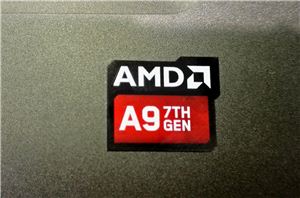 For any technology journalist deeply embedded an analytical content, knowing your field is a key element to how you work. If all the focus goes into the high-end, it...
38
by Ian Cutress on 9/19/2016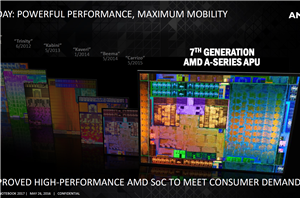 The Carrizo SoC, using Excavator cores, was touted in the press as being the biggest upgrade to the base Bulldozer design since the introduction of Bulldozer itself. This was...
68
by Ian Cutress on 5/31/2016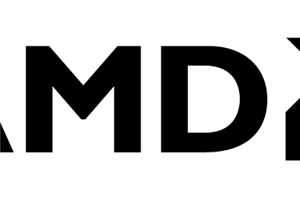 With the annual Computex Taipei trade show quickly approaching, AMD sends word that they will be hosting a live webcast for their annual press conference at the show. The...
50
by Ryan Smith on 5/20/2016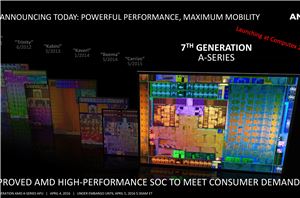 For anyone tracking AMD's family of Accelerated Processing Units (APUs), the last generation Carrizo was launched back in the middle of 2015. This was based on the fourth iteration...
38
by Ian Cutress on 4/5/2016