BenQ
BenQ has introduced a new professional-grade display aimed at designers. The BenQ DesignVue PD3220U monitor supports virtually all color gamuts currently used by professionals, and can even display images in two different color spaces at the same time in BenQ's DualView mode. Meanwhile, like many advanced LCDs, the PD3220U features Thunderbolt 3 connectivity, a built-in KVM switch, and a hardware hotkey puck. The general specifications of BenQ's DesignVue PD3220U monitor are pretty typical by today's standards. The display is based on a 31.5-inch 10-bit IPS panel featuring a 3840×2160 resolution, 300 nits typical brightness, 1000:1 static contrast, 5 ms response time, a 60 Hz refresh rate, 178° viewing angles, and an anti-glare coating. BenQ does not disclose the type of backlighting it uses, but it...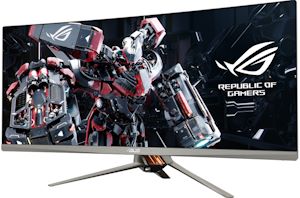 The number of news stories about gaming displays that we post has increased significantly in the past couple of years. Established suppliers have broadened their lineups of gaming LCDs...
75
by Anton Shilov on 12/7/2018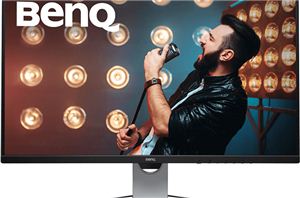 AMD's FreeSync 2 platform this week gained yet another supporter. BenQ on Thursday introduced its EX3203R gaming display that supports AMD's latest dynamic refresh rate technology along with the...
17
by Anton Shilov on 4/20/2018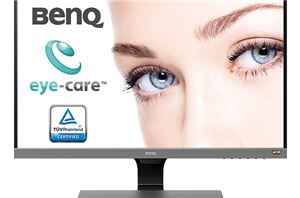 For the past several quarters, we have seen numerous launches of 4K UHD monitors supporting the DCI-P3 color space as well as the HDR10 standard. To that end, BenQ...
10
by Anton Shilov on 12/11/2017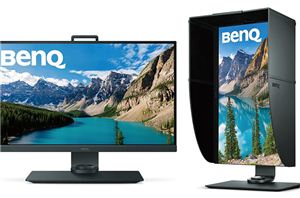 BenQ has quietly released its new SW271 professional display that features a 4K resolution panel, wide color gamut support, and HDR10 support. The monitor is a smaller relative of...
27
by Anton Shilov on 11/4/2017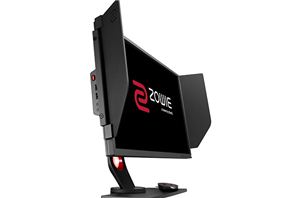 BenQ this week introduced a new version of its ZOWIE XL2540 ultra-fast gaming display it launched last year. The improved device carrying the XL2546 model number has the same...
41
by Anton Shilov on 7/22/2017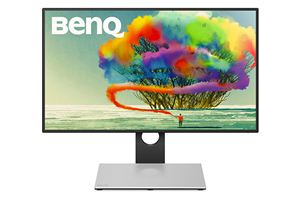 Last week BenQ introduced its new display with QHD resolution that has an integrated USB 3.0 Type-C dock. Aside from the dock, the 27" monitor's big selling point is...
27
by Anton Shilov on 1/26/2017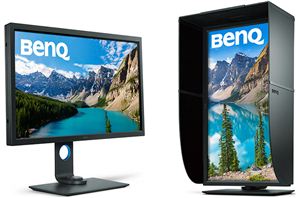 BenQ this week introduced its new SW320 display designed specifically for professional photographers and other people who require 4K/UHD resolution, the sRGB and the Adobe RGB color spaces, and...
16
by Anton Shilov on 12/12/2016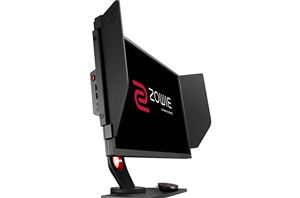 BenQ this week introduced its new display aimed specifically at professional gamers. The new monitor belongs to the ZOWIE family of BenQ's products designed for e-Sports and features Full-HD...
35
by Anton Shilov on 11/10/2016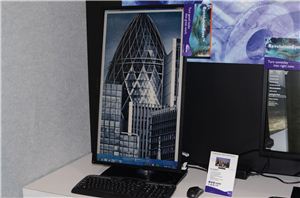 BenQ has been in the display market for many years, and they're one of the few companies still using VA (Vertical Alignment) panels – as opposed to IPS or...
5
by Jarred Walton on 1/21/2014
On the very first monitor review I did for AnandTech, I skipped over the input lag tests. I didn't have a CRT I could use for a reference, and...
79
by Chris Heinonen on 6/17/2013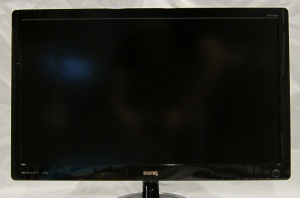 Recently I reviewed another monitor from BenQ that was designed as an all-in-one model to handle your computer use, as well as TV or video game usage. While the...
48
by Chris Heinonen on 12/10/2011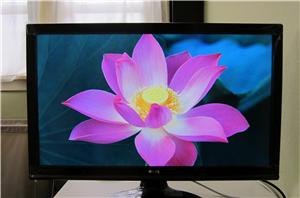 The EW2420 from BenQ is designed for use as a multi-purpose display. While it has the standard DVI and HDMI port you would expect on a current monitor, it...
48
by Chris Heinonen on 10/13/2011