baseband
Today NVIDIA announced plans to wind down their Icera modem operations in the latter half of their fiscal 2016. Icera was originally an independent British semiconductor company before they were purchased by NVIDIA in 2011 for $367 million dollars. Their operations primarily focused on software and hardware design for wireless modems, with a strong focus on the software side. Their main product offering was their line of software modems (often shortened to softmodem) for use in cellular hotspots, computers, and mobile devices. All modems function through a combination of hardware and software. However, at the time of NVIDIA's purchase, Icera's solution was significantly more software based than Qualcomm's. Since Qualcomm was really the only big name in modems at the time, NVIDIA's purchase of Icera...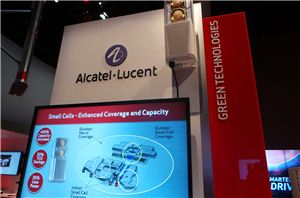 I dropped by Verizon's booth at CES 2013 and among all the consumer electronics and devices that we've pretty much already seen before saw one new thing — Alcatel...
4
by Brian Klug on 1/11/2013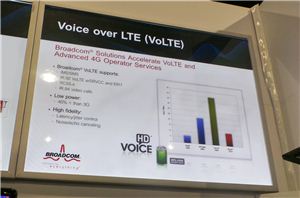 I dropped by Broadcom during CES, and while we've already covered most of what they had to show off, one of the things which immediately caught my eye was...
2
by Brian Klug on 1/11/2013