Barracuda
Seagate is among many companies that do not announce a new stack of products at every trade show because design-in cycles of modern storage devices are fairly long and the company is more inclined to meet its partner's schedules rather than to rush something for a trade show. At Computex, Seagate is demonstrating its flagship enterprise-class 14 TB Exos hard drive, which was announced earlier this year. At present, the 14 TB Exos is sampling with Seagate's customers and the company is on-track to initiate its high-volume shipments to interested parties among operators of exascale datacenters in the second half of this year. What is perhaps more important to regular consumers is that the 8-platter 14 TB helium-filled platform with TDMR is going to be available...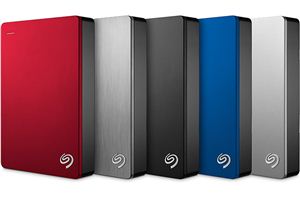 Seagate this week formally introduced its Backup Plus Plus Portable Drive external HDD with a 5 TB capacity that is based on the recently launched top-of-the-range BarraCuda 2.5" drive...
10
by Anton Shilov on 11/16/2016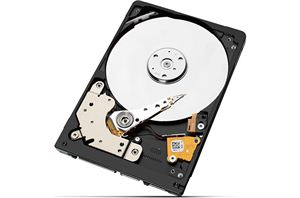 Seagate has formally introduced a new family of hard drives in the 2.5" form-factor. It is designed for laptops as well as external storage solutions. The new BarraCuda HDDs...
30
by Anton Shilov on 10/21/2016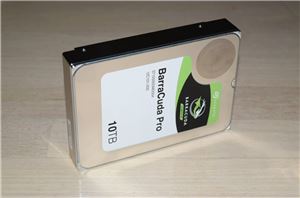 Seagate has introduced a trio of 10TB hard drive models today, as part of the launch of their new Guardian series. There are three main parts to the series...
69
by Ganesh T S on 7/19/2016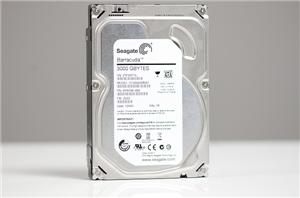 Platter density has been the crutch of hard drive makers in recent history. Increasing spindle speeds can reduce random access latency, but at the expense of cost and thermals...
77
by Anand Lal Shimpi on 11/2/2011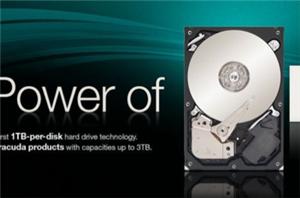 Yesterday Seagate had three members of its Barracuda family of 3.5" hard drives: the Barracuda Green, Barracuda, and Barracuda XT. Today, all three lines are being folded under the...
37
by Anand Lal Shimpi on 11/1/2011