Augmented Reality
BARCELONA, ESP – One of the 'innovations' of the latest generations of smartphones have been interactive avatars that devolve into emoji. By using a bit of photography and some real-time face mapping, users on certain devices can create mini-avatars of themselves or emulate other non-humanoid avatars. The way that the companies differ is in the implementation of these features, how interactive they can be, and how they are presented. As part of the Samsung S9 launch event here at Mobile World Congress, I tried the 'AR Emoji' feature. It went something like this. After taking a single selfie, the system took about 20 seconds to map the image to a model. It asks if the model is male or female, and then the user can...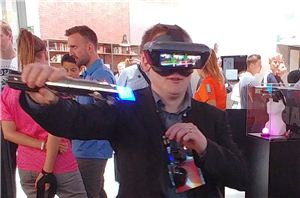 "The chosen one you are, with great promise I see." Now that Disney owns the Star Wars franchise, the expansion of the universe is seemingly never ending. More films...
13
by Ian Cutress on 9/4/2017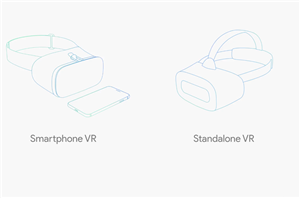 Today at its annual developer conference, Google made several announcements about what augmented and virtual reality projects it and its partners have been working on. Google just launched its...
8
by Matt Humrick on 5/17/2017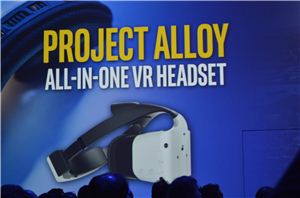 During the Keynote today at IDF, Intel showed off the next play into the Virtual Reality design space. In an interesting twist, their new Project Alloy headset was demonstrated...
20
by Ian Cutress on 8/16/2016