Athlon II
In addition to its new Opteron chips, AMD yesterday announced a few small changes to its processor line-up, including adjusted prices for several of its Llano-based APUs (and one of its FX-series socket AM3+ processors) and a new, faster GPU-less Athlon II for Socket FM1 boards. The Athlon II X4 651 is a 3 GHz quad-core chip with a 100 watt TDP and 4 MB of L2 cache, and a suggested retail price of $92. For people building an FM1-based system with no need for an integrated GPU, it will deliver slighly faster performance than the 2.9 GHz, ~$140 A8-3850 at a lower cost. It differs from the already available Athlon II X4 631 only in cost and clock speed. As for the price changes, they...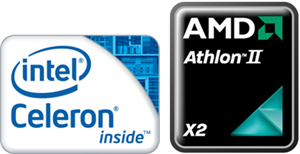 The recent launch of Intel Sandy Bridge-based Celeron CPUs and the proliferation of budget-priced LGA 1155 socket motherboards bring fresh competition to the budget desktop computer market segment, long...
95
by Zach Throckmorton on 11/8/2011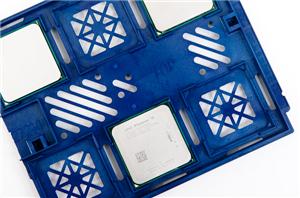 AMD is usually pretty aggressive with turning process tweaks and yield improvements into new products. Just two months ago AMD gave us the Athlon II X3 450 and the...
66
by Anand Lal Shimpi on 12/7/2010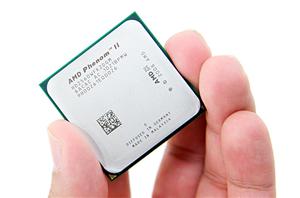 I don't know the last time I was this excited about AMD's roadmap. Zacate and Ontario are due out in a quarter, and both promise to bring competition to...
99
by Anand Lal Shimpi on 9/21/2010